It would be good and fair if the top seat went to Nyanza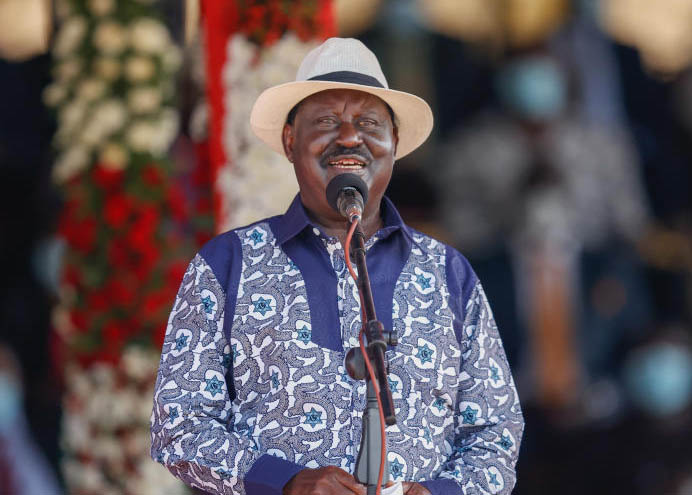 Kenya should give Luo Nyanza its moment to taste what it has missed in its many years of self-political suspension— to use a kinder term.
Let them know that Raila Odinga and former political honchos are the principalities who held their greatness. As the rest of 'nations' whinge, because what they celebrated as blind they can now see, President Uhuru Kenyatta has had a peaceful ride since his handshake with Jakom, and so has Kenya. Let it be known in political heavens and among earthlings that Baba has helped this country to remain peaceful.
For this reason, the three regimes that he has lived through; the late President Daniel arap Moi's, President Mwai Kibaki's and now Uhuru's, have stabilised their governments by humbling before Raila — symbolically — through handshakes. A time comes when they must choose to either shake Raila's hand or let him shake the nation.
They, however, learn too late that if they capture Raila, they can pacify his political mace bearers — the political stinging nettles when ignored. However, capturing baba comes at a cost; one must offer a political burnt offering of his generals — mostly the general's foot soldiers as Savielly Tartakower advises "(In chess) It's always better to sacrifice your opponent's men." You can discuss that one!
Once baba is inside, you must elevate him for you to be elevated. If you pull him down, you go down yourself. What about the sensation that is DP Ruto? Briefly, in terms of Hustler mobilisation, Ruto cannot match Raila's abracadabra. Baba's absence alone can mystically mobilise Kenyans to sing 'baba while you were away' when he is back!
Central's votes
Back to Luo Nyanza, a princedom of Raila for a few years that I have lived. There is a good reason why Uhuru has to dance to the tune of songs and drumbeats from Jomo Kenyatta International Stadium in Kisumu during Madaraka Day. He's met political illumination.
After the 2017 General Election, Uhuru had to choose between Central Kenya and Raila Odinga. He chose the latter because he does not need Central's votes come 2022; he has had his share, and the chess is timed out on their side. Period!
Notably, Uhuru is a fun-loving President. He can give away his presidency for it. That's why after securing tranquility from Raila, he physically upgraded from 2GB to 32GB; a sign of a peaceful king. Amid this undisturbed ecosystem, courtesy of Jakom, methinks he is spoiling the Luo nation with atonement for the political injustices his predecessors meted on them.
What should we say then? There is no problem when Luo Nyanza celebrates and kicks around those who, between 2013 and 2017, ate the national meat as that part of the political frontier salivated. In the spirit of Kenya as an edible cake, the chopper is in their hands, and they are wielding it properly. If omena is proudly trending on Twitter, who can disband the highly spirited lakesiders?
Moreover, there is also no problem in allowing the rest of us to drool from afar. We can now see that the same strategy used to deny this region the national cake since independence is in reverse mode. But there is a problem. In the political doctrine of motions, what goes around comes around. With a prophetic eye, I wonder what would happen if another person, and not Raila, becomes president. Awuoro!
Dr Ndonye is a Political Economist of Communication?