Uhuru remarks in Kisumu brought to court's attention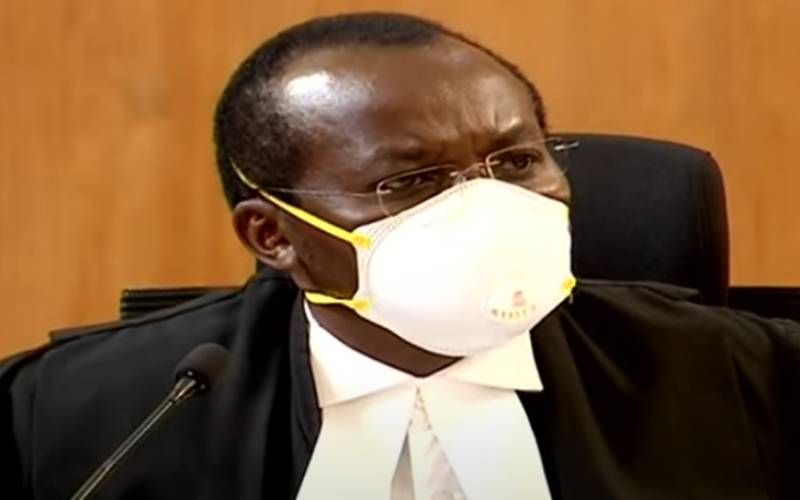 President Uhuru Kenyatta's Madaraka Day remarks, which seemed to renew attacks on the Judiciary, were on Wednesday brought to the Court of Appeal's attention.
The appellate court is set to give directions on how appeals filed against the High Court's BBI ruling will be heard.
Lawyers representing all four parties convened at the Supreme Court, Nairobi to deliberate on how the hearing of the appeals should be conducted.
Lawyer Dudley Ochiel, representing Katiba Institute, sought the court's intervention following President Uhuru Kenyatta's statement in Kisumu, which suggested his disgruntlement with the Judiciary despite the courts being independent of any form coercion by the Executive.
Katiba Institute had, in May, successfully petitioned the High Court to declare the BBI process unconstitutional.
"From the nullification of a presidential election in 2017 to an attempt to stop the will of the people as expressed through the Building Bridges Initiative (BBI), the Judiciary has tested our Constitutional limits," said the President while addressing a capacity of 3,000 people at the Jomo Kenyatta International Stadium in Kisumu.
The Head of State claimed the High Court's May 13 decision, which quashed the BBI process, risks slowing development and quest for inclusive politics. Kenyatta, consequently, urged the Judiciary to reconsider its stance on BBI.
"While I stand by the rule of the law and will always obey the decisions of the courts, I am also compelled by my position to heed the sovereign and the supreme voice of the People of Kenya," said Kenyatta.
Those remarks, which a section of Kenyans, including lawyers, interpreted as a veiled threat on the Judiciary, were discussed in the Court of Appeal on Wednesday, June 2.
One of the lawyers, Dudley Ochiel, representing Katiba Institute – one of the to-be respondents – asked the three-judge bench to pronounce itself on the matter.
Court of Appeal President Daniel Musinga said the matter on Kenyatta's remarks in Kisumu will be addressed "at an appropriate time".
One of the parties in the appeal sought 17 days of hearing the matter; seven days for the appellants' submissions, seven days for the respondents and three days for final submissions.
Another party, however, sought 21 days, with Justice Musinga stating three weeks of hearing one matter is "too long".
The judge suggested it would be appropriate if the appellants supply the respondents with documents they will rely on in the case ten days before the start of the hearing so that the respondents can prepare a defense.
"The hearing will be held towards the end of this month (June) and early July," said Justice Musinga, adding: "Let us not begin to prosecute or defend our respective positions outside there in the media. Please, allow the court to make a fair, properly informed decision without unnecessary attacks [or] comments by all concerned."
The other two judges hearing the BBI case are Hannah Okwengu and Roselyn Nambuye.
Additional reporting by Betty Njeru
Download the BBI Judgement by all seven Judges - Civil Appeal No. E291 of 2021