Graft war calls for strong institutions and elite consensus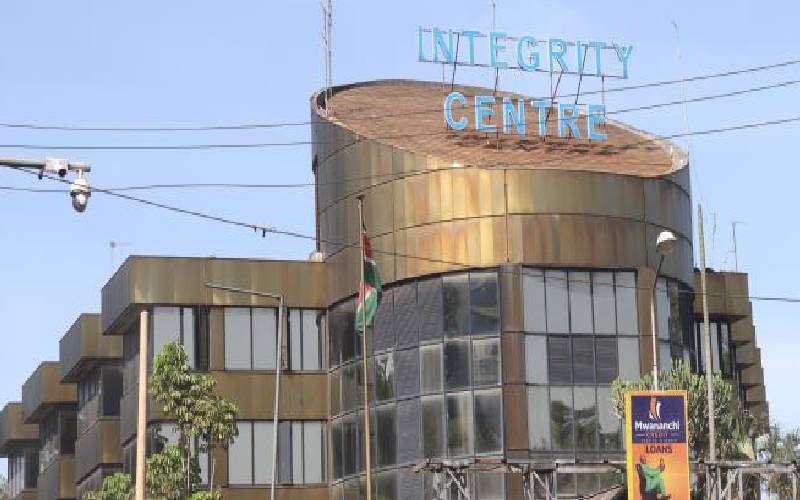 Should we contemplate giving amnesty to high-level politicians who acquired their wealth through corruption? It depends on what one considers to be the causes of corruption. Some may treat it as a simple law enforcement problem that requires strengthening the investigative and prosecutorial agencies and reducing the likelihood of judicial capture by corrupt individuals.
Others may see it as a political problem that is the result of an existing elite consensus on the theft of public resources.
What causes corruption in Kenya? Two factors top the list. First, we have a permissive institutional environment that allows corruption to be the organising logic of much of public life.
Corruption is baked in our budgets at the national and county levels; prosecutors and judges are lenient on the corrupt, and citizens are largely resigned to expecting corruption in the public sector.
Second, we lack elite consensus on tolerable levels and types of corruption. No country has ever achieved zero levels of corruption. However, some have legal frameworks that bring certain types of corruption above board to reduce the political and economic distortions caused by the pursuit of clandestine corruption.
Countries that have got this far did so on the back of elite consensus and commitment to ending certain types of corruption. It follows that curbing corruption in Kenya will require both strengthening the constitutional mechanisms of deterring and punishing corruption and the cultivation of elite consensus against the distortionary effects of corruption. Which is to say those pushing for a punitive approach to fighting corruption and those looking for a political solution to the problem are only partially right. We need both.
Without an elite consensus regarding corruption, anti-corruption efforts are likely to be politicised and used to punish political opponents.
As a corollary, without strong and independent institutions, it is hard to generate elite consensus on the boundaries of acceptable behaviour and commitment to not use anti-corruption efforts as a political weapon.
-The writer is an Assistant Professor at Georgetown University