Do not allow examination cheating to take root again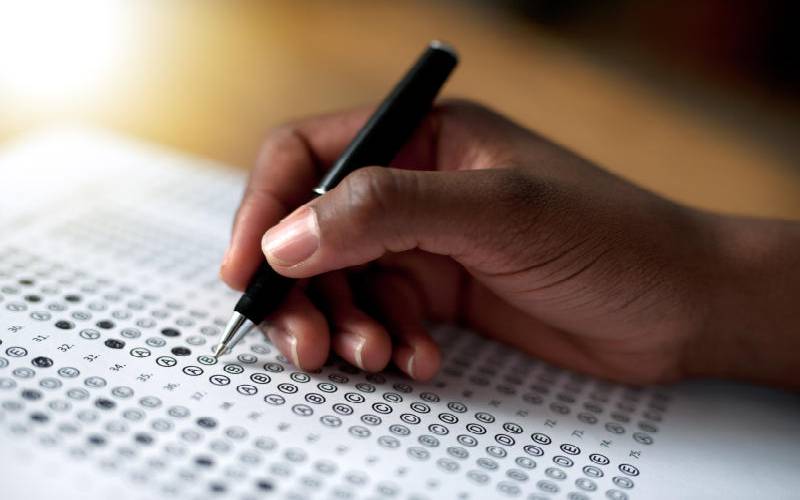 Education Cabinet Secretary George Magoha has repeatedly warned of attempts to compromise this year's national examinations. The CS is on record saying some schools had planned to hire university students to sit the examinations for weak candidates in some areas in the country.
He has decried plans by cartels trying to regroup in order to steal examination papers immediately they are released from the metallic containers where they are stored for security purposes. According to Prof Magoha, several schools are under the microscope for their suspected complicity in attempts to steal and leak examinations ahead of time.
Magoha is not a stranger to the intrigues that normally surround examinations; he knows what he is talking about. Indeed, Magoha and Interior Cabinet Secretary Fred Matiang'i are credited with restoring sanity to an education system that had gone to the dogs for decades. Cartels had succeeded in making a complete mockery of the education system in Kenya.
In 2016 when he served as the Chairman of the Kenya National Examination Council (KNEC), Magoha teamed up with the then Education CS Matiang'i and undertook such purge on cartels that sold examination papers at KNEC, they were forced to go under.
The success of that purge was reflected in the significant drop in grade 'Á's and 'B's in the 2016 examination. Further, no candidate was disqualified as a result of cheating as so often happened before. In 2015, for example, 2,709 pupils missed their results as a consequence of exam malpractices. No doubt, a sizeable number of students used to register impressive scores that did not reflect their true competencies because they stole the exams in advance.
The latest attempts by cartels to regroup must be resisted and condemned. It is encouraging that the government is on high alert and ready to take action against those implicated, whether individuals or schools. Ideally, that is how it should be. Exam leakages don't only undermine years of hard work put in by students, their teachers and parents, they also undermine trust in meritorious achievements.
Nobody should be allowed to compromise the value and integrity of our education system for personal gain, and it must be impressed upon learners that cutting corners is not a guaranteed way to success. Our education system should therefore place more emphasis on the acquisition of skills as opposed to mere grades.