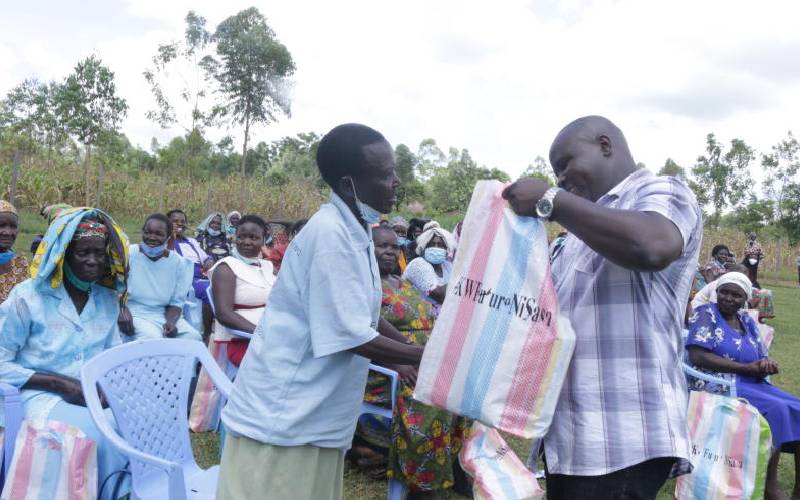 In this first piece of 2021, I want to share my hopes and dreams for this year. Starting with the obvious; I hope the pandemic stops its devastation, whether through a vaccine or other remedy. And I pray that no new virulent malady hits us in 2021!
2020 will go down in history as the year when nature showed its true power. In a world where science is so advanced that we forecast the minutest of events, it is a mark of inadequacy that no one had foreseen the entire world going into lockdown, courtesy of flu. That planes would not fly for months. That whole cities in the vibrant, urbane west would go into curfew for months.
My hope for 2021 is that we will not waste the lessons that this pandemic has wrought. In Kenya, I pray that we will continue investing in good healthcare. For all its downsides, Covid-19 forced counties to improve their health infrastructure, including the building of new hospitals and the countrywide increase in the numbers of general and intensive care beds. May we continue on this path.
The 2020 closure of schools emphasised the huge chasm that exists between our children. A small number of privileged children continued with their education uninterrupted while the large majority of poor children stayed at home for months and regressed, widening further the gap that already exists between the fortunate and the rest. In 2021, I hope that the government will invest in innovative ways to reduce this yawning gap. While digitising learning would still leave out many schools, this would still be a better solution, as we invest in ensuring no school is left behind.
At individual level, 2021 must be the year to create survival margins, whether through a savings culture or through alternate hustles that can outlast the loss of jobs that seem to define our existence. In 2021, I also pray that we invest in better relationships. Being marooned together in the 2020 showed us the value of relationships. In this regard, I pray for less family related violence. 2020 was a dark year, with cases of spousal and other domestic violence spiraling.
Read More
On the political side, I hope for soberer contestations, whether it is on the BBI referendum or the 2022 elections. Politicians love beating the drums of war. While 2007 and the ICC prosecutions have muted the open expression of war cries, I know they are nonetheless communicated in code and local-speak. Already, the dreaded words of "zones" are whispered in parts of Kenya.
That level of intolerance must be buried in the "kaburi la sahau" in 2021 and of course in 2022. My other hope for 2021 is better management of scarce resources and more investment by government in people empowerment programmes. Part of this investment will be by releasing more funds to the devolved regions so that these governments, that are closer to the people, can create opportunities for wealth creation.
I have written in this column about the innovative programmes going on in counties like Murang'a, Makueni, Kitui, Kisii and Kirinyaga that are changing lives. We want to see more of this in 2021. A special request to the first family.
As President Uhuru Kenyatta heads to political retirement, we would wish to finally see a book on Jomo. This towering father of nation remains an enigma, but with most stories about him told by third parties in snippets. You owe us a comprehensive story on our first president. His story is the story of early Kenya. This is even more critical, as most of his contemporaries are departing.
On a personal note, I pray for a cure for Alzheimer's. Those who have walked this path with loved ones know how devastating this condition is on families. I recognise that even if a cure is found now, it may not help those that I love, but how I pray for a cure so that one never has to mourn their parent before their time. Finally, I pray for health prosperity and well-being for you my reader. Happy and blessed 2021!
-The writer is an advocate of the High Court of Kenya