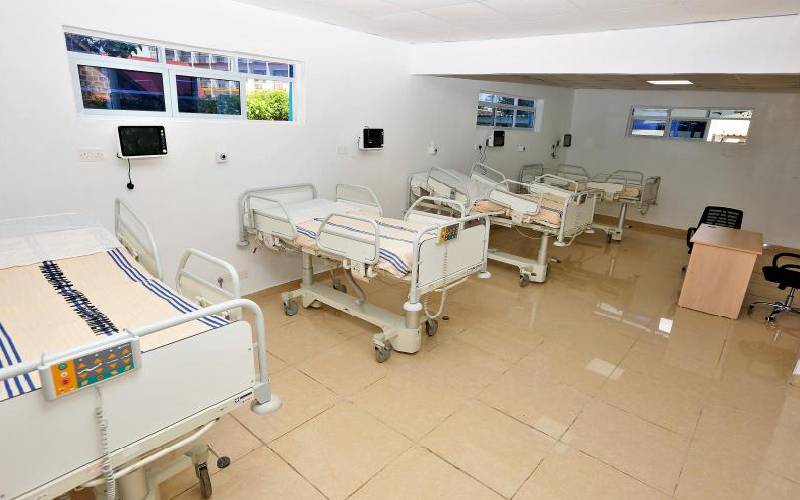 As a little girl growing up in rural Kenya, I had to walk at least five kilometres to the nearest hospital. Since then, a lot has changed. Hospitals have been built in close proximity to rural areas, curbing the challenge of walking hundreds of kilometres to access healthcare.
However, the journey is still long and it is one that cannot be achieved single-handedly. Government, private sector, academia, non-governmental organisations and donor agencies must work in unison. This is why forging robust partnerships is the key to strengthening the Africa healthcare ecosystem.
Broadening access to patients goes beyond the affordability of healthcare, which is paramount to reach the vast majority of the underserved communities. It encompasses availability of health workers, medicines and essential diagnostic tools.
Consider this - in 2018, there was approximately one physician for every 1,000 patients, according to the World Bank data. Typically, physicians are located in urban areas. This compels patients from rural communities to travel hundreds of kilometers for specialised treatment.
Read More
According to the World Health Organisation (WHO), 17.9 million people die from cardiovascular diseases (CVDs) every year. In Kenya, pre-Covid-19, 13 per cent of fatalities were CVD-related, accounting for 25 per cent of hospital admissions, according to the National Stepwise Survey of 2015.
Even though we are on the right path to improving the healthcare system in Kenya, overcoming this challenge will require prioritising skills training, affordable and accessible medical diagnosis and fit-for-purpose partnerships.
Collaboration with key stakeholders has never been more prominent than now, as we grapple with emerging and longstanding health challenges in sub-Saharan Africa. Collaborations contribute to the government's efforts to strengthen our healthcare ecosystem.
Despite the progress made over the last few decades in our healthcare ecosystem, there is still much to be done to provide hard-to-reach areas with an optimal number of healthcare professionals.
According to The Heart Centre, between 2017 and 2018, Kenya had 20 doctors who were trained to perform echocardiograms. Ultimately, patients had to travel hundreds of kilometres to seek treatment, with late diagnosis and management contributing to fatal outcomes.
Partnerships are key to providing critical training to healthcare professionals to ensure diagnosis, which is critical for cardiovascular treatment. Training also enables initiation of essential management to ease the burden of CVD, which could avert premature death.
There is always room for stakeholders to work together to ensure adequate healthcare workers are trained and equipped with advanced medical tools to make healthcare services accessible.
According to WHO, 75 per cent of the world does not have access to medical imaging. Traditionally, echocardiograms are carried out using large equipment that is accessible mainly in urban health facilities that have continuous access to electricity and the requisite personnel.
Access the service
Not only does this make it difficult for patients in remote rural areas to access the service, they also have to pay between Sh5,000 and Sh8,500 for an echo, an amount that is out of reach for many.
As such, point-of-care ultrasound technology is an area of intervention with tremendous potential. The use of this technology not only offers a more efficient diagnosis tool, but it will also help reduce the cost significantly, to as low as Sh1,500.
Inadequate access to prevention, diagnosis and treatment is a burden for families and economies, and should, therefore, not only be a priority for health practitioners, but also for private sector stakeholders.
Partnerships make for a strong ecosystem. The ongoing Covid-19 crisis has highlighted the multifaceted nature and impact of health challenges.
This further stresses the need to collaborate to strengthen healthcare systems, broaden patient access and build capacity. The growing burden of communicable and non-communicable diseases simply leaves us no choice.
That said, we can all celebrate the fact that communities, practitioners, governments and the private sector are heeding the call and innovating together to deal with health challenges of unprecedented scale. Of note is the counties' commitment to enhancing their human resources capabilities, through increased sponsorship opportunities for training healthcare workers.
Ms Muchilwa is Head of Novartis Sub-Saharan Africa Region