Covid-19 is taking toll on our mental health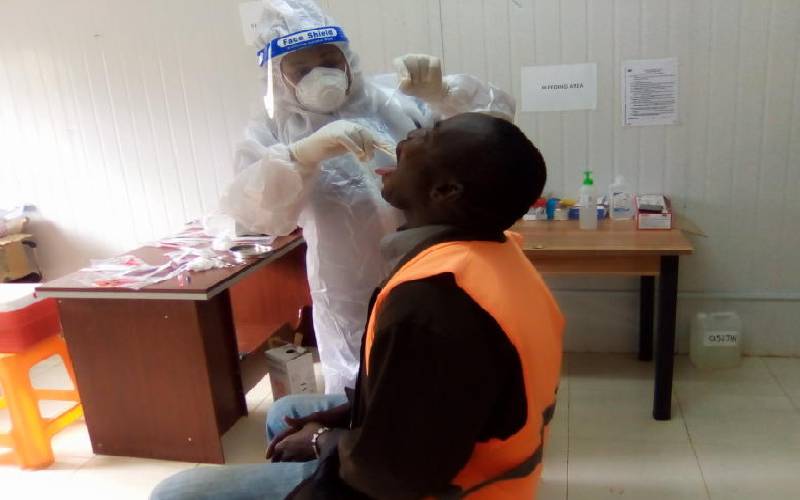 The new coronavirus has far-reaching effects on people who are suffering or have suffered from it. It leaves its mark on the body and the mind, in some cases even well beyond the period of active illness. It's such an evil thing, and my heart goes out to everyone who has had the misfortune of getting it; and to everyone who has lost a friend, colleague, or loved one.
It turns out though, that Covid-19 is affecting all of us mentally. It's not just people who have gotten the virus that has suffered from increased anxiety and depression during the pandemic. Scientists say that excessive worry over contracting or spreading the virus to family members, as well as isolation and loneliness, can change our brain chemistry. The impaired brain function that occurs, as a result, is now referred to as 'pandemic brain'.
Writing for The Conversation UK, authors Barbara Jacquelyn Sahakian, Christelle Langley, and Deniz Vatansever say that repeated stress is a trigger for persistent inflammation in the body. This can affect the brain and our emotions. "Stress," they say, "can also affect levels of brain serotonin and cortisol, which can affect our mood. Eventually, these changes can cause symptoms of depression and anxiety."
Depression and anxiety. These two words have defined my pandemic experience. They are such sneaky afflictions. They creep up on you while you're busy working from home, homeschooling, commuting within curfew hours, going back to the house to pick up the mask you forgot for the hundredth time, yelling at your kids, arguing with your 'housie', and logging into yet another virtual meeting. You'd think you wouldn't have enough time to get all sad and mopey but it happens and is continuing to happen as we all try to recalibrate in this new normal. Being busy has not been the remedy that it used to be.
It's quite something, this whole mental health issue. We need to talk about it more. And to let each other know when we're struggling. I know that it's easier to speak about things that affect our bodies, but really, if your mind goes, you're like a car with a poorly running engine. Yes, you might be functioning, but sooner or later you will 'knock'. Many of us, myself included, take pride in the fact that we can still move around and get things done even when our brains are running on empty. But this dysfunction is not something that we should normalise. There's nothing to be gained from walking around wounded. In the end, everyone suffers, and it usually takes weighty interventions to get back on track.
So, guard your mental health. Sometimes even the little things count towards self-care. It can be as simple as having a bath and making your bed. Or as deliberate as seeing a therapist. Whatever it is, don't relegate your peace of mind; keep it in a premier position, or risk falling out of the league altogether.
It sucks that the pandemic is not the only thing we have to deal with at this time. It is an added stress point for a population that has been suspended on an election cliff-hanger since November 2017. Let's face it, since 2017's tale of two elections we've been on a pendulum swinging from one political agenda to the other, with almost no control over how our country is being governed.
Grossly unfair
We have serious problems in this country almost all of which are socio-economic. And yet all we've heard for the past three years is how we need to solve a political problem that is not of our making. We've been leaking healthy brain cells and hemorrhaging peace of mind because our leaders have a problem that they want us to solve.
Without putting too fine a point of it, what we've been put through as a nation -- in the name of building bridges and all the rest of it -- is grossly unfair. And the worst part about it is that we're having to deal with all the politicking during a global pandemic; a pandemic that is now beginning to show us who's boss. Actually, worst of all is the apparent mismanagement of our Covid-19 response. I mean, above and beyond all the indignities we have been subjected to as a people, to be hung out to dry on the pretext that our health is our personal responsibility really hurts. Anyway, I will continue to protect my health both mentally and physically, but I refuse to take pride in surviving when with a bit of help from my government, I could be thriving.
Ms Masiga is Peace and Security editor, The Conversation