Children are safer at home, but State must hasten plans to streamline online learning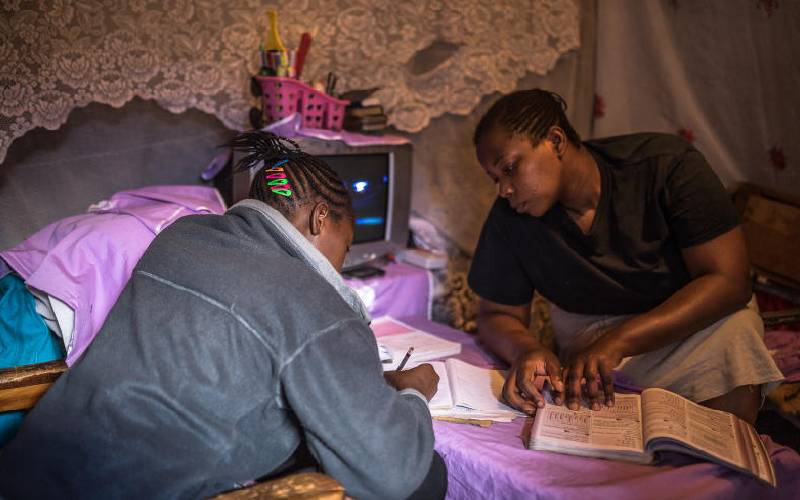 The coronavirus pandemic caught everyone off-guard. No one expected that daily activities, including schooling, would be affected this much.
The swift measures that were put in place to suspend learning were timely, and they gave stakeholders in the education sector and the nation peace of mind.
Education Cabinet Secretary George Magoha appointed a team of experts to look into the matter and advice on re-opening dates and a new school calendar.
The team reached a decision to reopen schools in 2021. This means there shall be equity among all learners irrespective of their social backgrounds.
This is the best decision based on the current trend of the coronavirus. We must put the lives of learners and teachers first.
Learners should only transition to the next level after having successfully completed tasks set at a particular grade or class. In this regard, the 2020 syllabus was not even halfway covered.
The 2021 reopening calendar is not cast in stone. Prof Magoha said that should the Health ministry advice that the coronavirus curve has flattened, he would convene a stakeholders' meeting and give further guidelines.
Every Kenyan should support the ministry of Education owing to the prevailing circumstances brought about by Covid-19.
It is high time we combined our efforts to see beyond the horizon as we prepare for any emerging issues. With the digital learning project that was started and killed by greedy people, we would have a first class mitigation system for teachers to interact with learners.
With all the content to be learnt having been verified by the Kenya Institute of Curriculum Development, we would not be exposing our children to non-vetted programmes from our smartphones in the name of online learning.
We would be directing learners, teachers and parents to specific websites for content that is common to all so that follow-up and feedback can be enhanced.
Through this organised and programmed digital learning, it would even by possible to administer examinations. Taxpayers paid through the nose for this digital project and it must be revived.
We should also understand that the competence-based education system will empower all learners equally irrespective of their social backgrounds.
God gave each child a talent so they can sustain themselves in life. This is what the CBC is advocating. Finally, the government should hasten preparations to meet the Health ministry's requirements before schools can reopen.
Nicholas Gathemia is the chairman, Kenya Primary School Headteachers Association