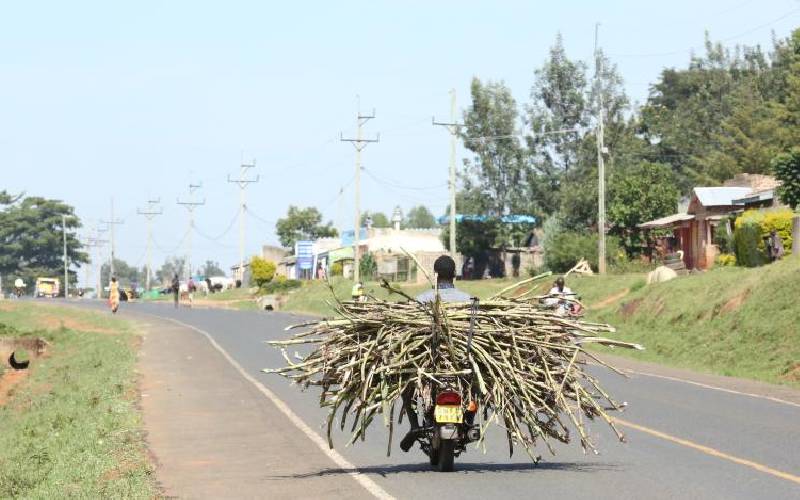 Several people were injured following clashes between members of two communities living along Narok-Kisii counties' border.
Tension was high along Nyagenke and Mapashi areas following the burning down of sugarcane on hundreds of acres for the last two days.
Kisii County Commissioner Mr Allan Machari and Narok's Mr Isaac Masinde held a joint peace meeting to quell the tension between members of the two communities yesterday.
Mr Machari and Mr Masinde said the government would take action against those who burnt sugarcane plantations along the border of the two counties and asked members of the two communities to identify criminal elements among them.
They called on elders from the Abagusii and Maasai communities to ensure law and order were maintained in the volatile area.
"The government is going to intensify security patrols along the border area to ensure that law and order are maintained," said Mr Machari.
Mr Masinde urged residents from both counties not to allow conflict that has in the past led to the loss of lives and property.
The Narok County Commissioner asked affected sugarcane farmers to formally report the incident to the police for an investigation to commence and culprits identified.
Security teams from the two counties visited Trans Mara Sugar Company and met with the management in efforts to have burnt cane harvested to minimise loss incurred by the affected farmers.
"We are not going to allow any more violence and burning of sugarcane in the border area. We are also convening peace meetings between elders from the two communities," said Mr Masinde.
The County Commissioners said that there were no fatalities, but that several people were injured in the conflict.
Police lobbed tear gas canisters to separate youths from the two communities who engaged in skirmishes and burnt sugarcane even as the meeting went on.
Keiyian MCA Mr Mark Mukut appealed to the government to quickly help end the two-day conflict to avert more losses.
"It is important for political leaders from Kisii and Narok counties to take the lead in ensuring that peace and order are maintained," said Mr Mukut.