Researchers cite threat posed by Kisii dumpsite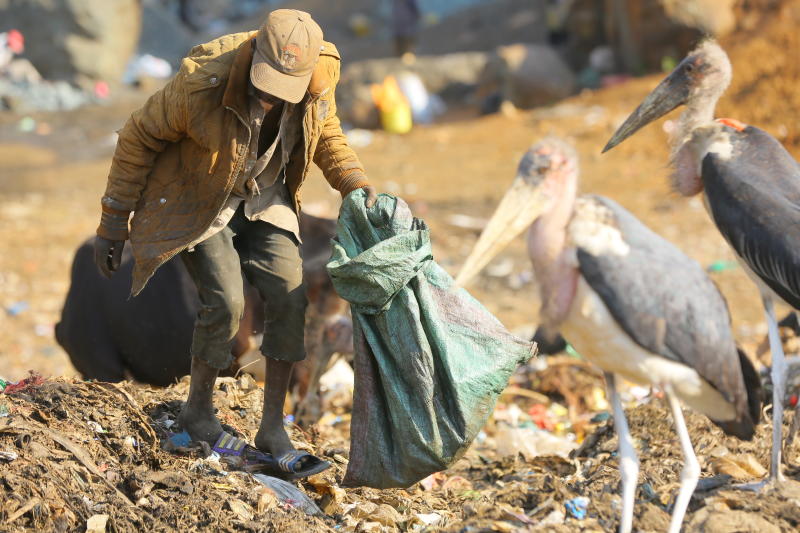 An international journal published by Kisii University has raised a red flag on continued dumping of waste at Nyambera in Kisii town.
The journal, published by the university's Department of Research and Extension, indicates that due to an inadequate waste disposal system, pollution of land, water and air has steadily increased.
The research published by Evans Okemwa, Obed Mainya Nyabaro, John Lusweti Kituy and Peter Kinyanjui cites high presence of lead, copper, cadmium and zinc in water, air, and on land.
They said the fact that River Nyakomisaro flows adjacent to the dumpsite, some lead was deposited at the banks when it was flooded, hence raising the concentrations in the river.
The levels of lead at the Nyambera dumpsite, according to the research, are higher than the recommended levels.
A power company that used to produce batteries a few metres from the dumpsite could be the reason for high levels of lead nearby, according to the report.
Threat to life
"Solid waste, amongst all types of wastes, poses a serious threat to life, as it has the ability to pollute the terrestrial, aerial and aquatic environment," the research states.
The researchers argue that burning of waste at the dumpsite gets rid of the organic part of the materials, leaving behind ashes rich in heavy metals.
After the process of oxidation and corrosion, these metals are dissolved in rain water and leach into the soil hence they are taken up by crops and end up in the food chain.
Other heavy metals are carried away by surface runoff and end up in water bodies. They are hence taken in by aquatic animals. This poses serious health conditions to humans and animals.
The main dumpsite in Kisii town is located near the Kisii Teaching and Referral Hospital, next to a quarry along the Kisii-Kisumu highway. It is about one kilometre from the Kisii town bus terminus. It is also next to residential homes and adjacent to farms.
According to the journal, the exponential use of chemicals in agricultural activities and the ever-increasing traffic emissions are some of the major concerns facing Kisii town.
Kisii Town Municipality Board Manager Nahashon Ongeri said previous efforts to relocate the dumpsite had failed due to inadewuate land.