Homa Bay church services paralysed as leadership wrangles intensify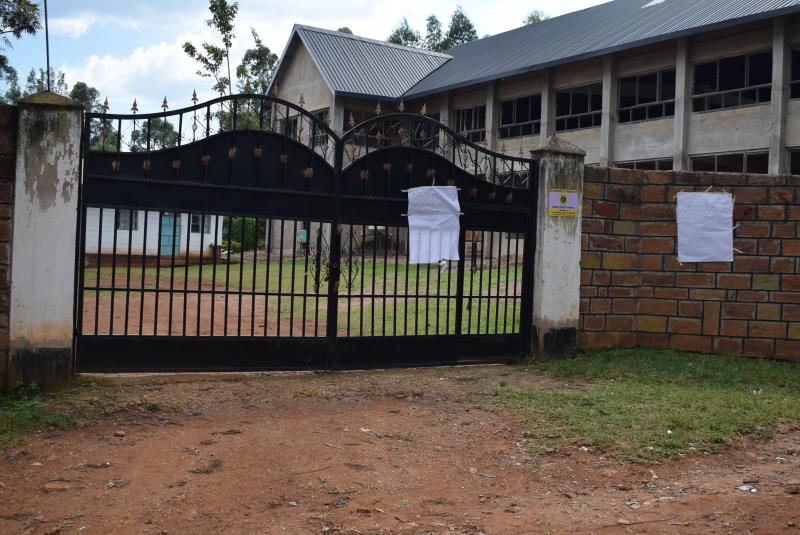 More than 500 faithful of Milimani Seventh Day Adventist (SDA) Church in Oyugis, Homa Bay County, failed to hold a church service yesterday as leadership wrangles entered their fifth month.
Drama ensued when a section of worshippers went to the church early in the morning and locked the gate.
They also wrote two notices informing congregants to return home as there would be no services in the church that day.
"Polite notice. No church services today," the notice read.
However, around mid-morning, Pastor Benson Ogayo of the Kenya Lake Conference, who is in charge of pastors in the area, arrived at the church, where he found a group of faithful who demanded that he address them.
Ogayo declined and instead locked himself in his car. As tensions grew, police officers from Oyugis Police Station had to rush to the scene to calm the angered worshipers.
Sources close to the church management said the church gate had been locked to prevent looming violence.
Other church leaders told The Sunday Standard they locked the gate to prevent entry of a new pastor, who was to be brought in by Oyugi.
The new pastor would replace Pastor Ken Maena, who was suspended in May this year pending conclusion of a court case.
Milimani Church music director, Mary Mboya, said they rejected the new pastor because Pastor Maena's cases had not been concluded in court.
"What was going to happen here is an illegality. We do not want another pastor until the case is determined," she said.
Adding that, "Let the church leadership know that we are comfortable the way we are with our church elders."
Other leaders who sought anonymity attributed the wrangles to politics which has marred the SDA church.
One elder said Maena's suspension had resulted from a controversial election which is slated for next year.
"They want to neutralize Maena so that he is barred technically from participating in the election by denying him a church to represent.
"Those who are pushing for his ouster fear him in the election competition because he is a force to reckon with," the elder said.