Rongo University students protest closure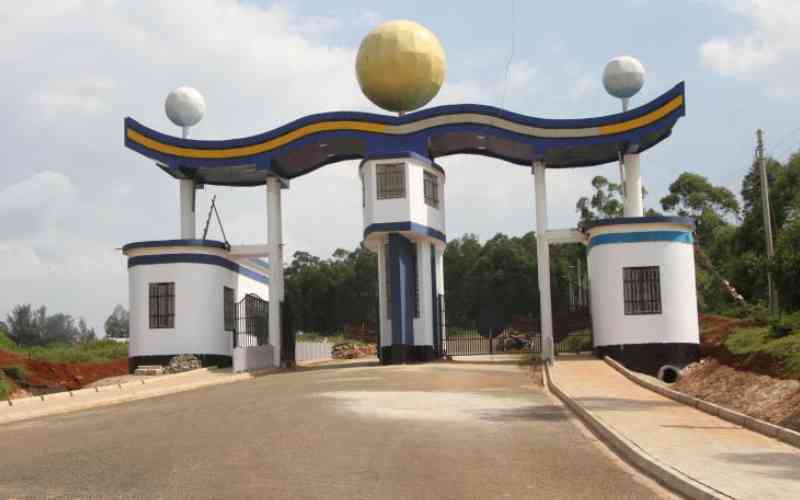 Rongo University students have protested the closure of the university, being that they were set to do their end-of-semester examinations on April 6.
The students who were angered by the varsity's announcement of the sudden closure of the institution questioned why they could not be allowed to do their examinations and later be allowed to go home.
Over 6,000 students at the institution have been affected by the announcement, as they complained of being disrupted academically and psychologically.
The examinations were shelved days after President Uhuru Kenyatta ordered the closure of learning institutions as part of containing the spread of Covid-19.
The president only allowed Kenya Certificate of Secondary Education (KCSE) candidates to remain in schools.
Students who were left stranded after the closure questioned why they could not be allowed to complete their exams which were to end by mid-April then go home.
"All we did during this semester has gone to waste. We have all along been learning and preparing for our forthcoming examinations," Brian Owino, a student who spoke to The Standard lamented.
Another student noted that the government should have allowed them to do their exams as secondary school students were doing.
"The president should review the directive and allow us to proceed with our examinations. Secondary school candidates are undertaking their examinations," Norah Akech said.
The senate of the institution communicated the closure of the university on Wednesday before the students were directed by their Vice-Chancellor, Prof Samuell Gudu, to go home.
Prof Gudu noted that although examinations were close, they had to cancel everything and ask their students to go home. He stated that the move came as they did not want to contravene the government's directives.
"Exams were supposed to start by April 6 and end by mid-April. We were to start another semester by May but we have to follow the directive given by the president," Prof Gudu said.
He noted that they were contemplating on changing the university's calendar and students would only return to school as directed by the government.
The vice-chancellor noted that they had made arrangements and had been advised by government machinery to get letters that would enable students who came from far, especially areas that were locked down due to the increasing number of Covid-19 cases in the areas.
"Having closed the university abruptly, we made arrangements that our students arrived home safely," Prof Gudu stated.