'Exam cheats now employ new tricks'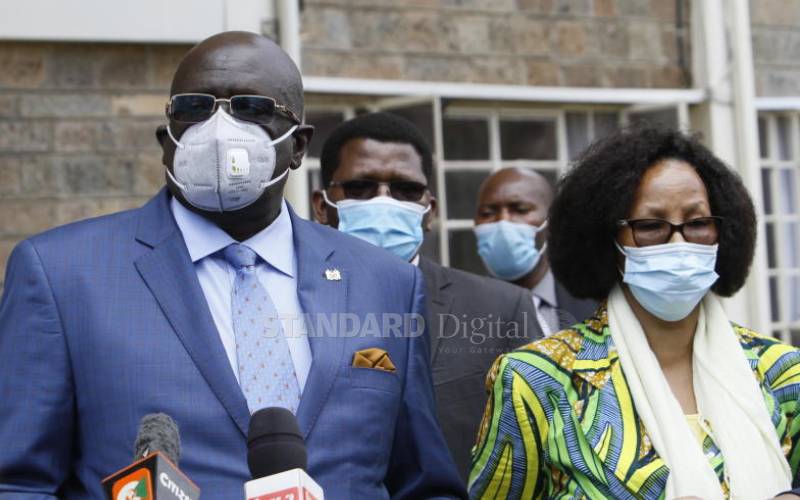 Examinations cheating rings that were collapsed four years ago seem to be creeping back, threatening to compromise major reforms instituted to guard the credibility of the national tests.
And the new cartel is now targeting early exposure of the question papers, just after the scripts leave the safety of the metallic containers.
Education Cabinet Secretary George Magoha yesterday revealed that the daring groups sneak out question papers that they send to university students for mass circulation.
At least 30 schools across the country are being investigated in connection with the new examination leakage plans, signalling the magnitude of the vice barely three days in to the Kenya Certificate of Secondary Examination tests.
Magoha said among these are three schools in Nyamira County and another three in Banisa, Mandera County.
He also said that a known school in Kakamega is being investigated for alleged examination irregularities.
Schools in Isebania and Migori have also been put under watch.
Yesterday, the CS said an invigilator was arrested at a centre in Migori County after sharing some of the questions that had been sneaked out before the scheduled time.
"The invigilator is now in the custody of police officers and will be in court to face criminal charges," said Magoha.
The CS said that security operatives are already pursuing the persons behind the ring and cautioned schools that those found culpable will have their results cancelled.
The tough-talking Magoha seemed to be pointing at a well-planned scheme keen to dent the credibility of the tests, eroding the gains registered since 2017 when the old Kenya National Examination (Knec) board was disbanded.
"Nobody should ever imagine that in this day and age, you will do what you used to do many years ago.
"We shall ensure that the sanctity of these examinations is restored," said Magoha.
The new threat to cheat by sneaking out examination questions however points at a collusion between government officials entrusted with the papers.
From the containers, each principal is handed the question papers, and each vehicle manned by a security officer.
The early exposure scheme means that principals, security officers, drivers, and examination officials who accompany the examination papers from the containers to the schools must be working together to facilitate the vice.
"Those trying so hard to corrupt the examination system have a choice.
"But we shall have no mercy whether you are a teacher or a security agent," said Magoha.
The use of university students and teachers to cheat was unearthed in 2018 when the examinations were being sneaked and done in special rooms with university students and teachers who are subject experts.
In some schools, the examination centres converted staff houses, classrooms, or offices into command centres.