Gang kills guard, steals Sh65,000 from headteacher's office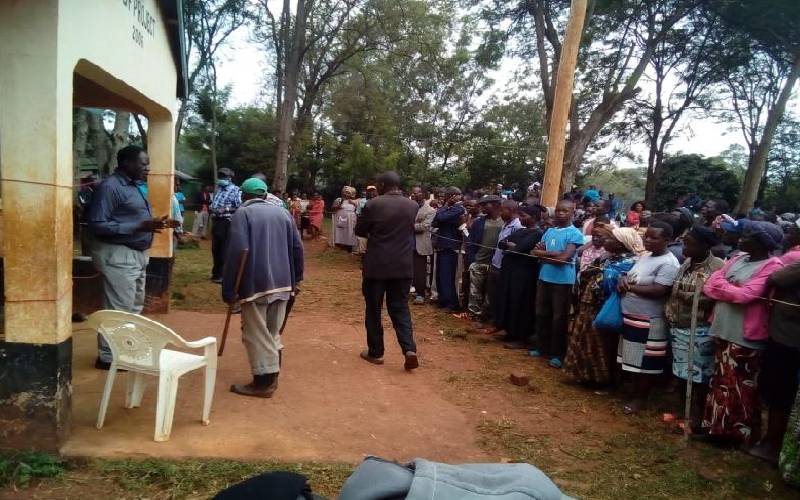 Thugs on Tuesday morning broke into a school in Homa Bay County, killed a security guard before stealing Sh65,000 from the school head teacher's office.
The gang killed Joseph Obudho, 45, a security guard at Kadie Primary School in Kawuor Location, Rachuonyo East Sub-county and stole the said cash from the headteacher's office.
Obudho's body was found by Class Eight pupils who had gone to for morning studies at about 6 am on Tuesday.
According to the pupils, the body had deep cuts with blood oozing from the nose and mouth with a sword lying beside it.
Area chief Samuel Okoko said the gang broke the door and gained entry into the head teacher's office.
"It seems the gangsters killed the security guard before they broke into the office. We have found the office padlock broken and abandoned by the door," said Okoko.
He said the headteacher was still searching the office to discover any other items which might have been stolen.
Locals who gathered in school after the incident condemned the killing and called for speedy investigations.
Okoko said they had liaised with police to undertake investigations into the incident.
The body was moved to Rachuonyo South Sub-county Hospital mortuary in Oyugis town.
The death comes after Obudho lost his two children who drowned at a murram quarry along Ahero –Oyugis Road in December 2019.