Otiende Amollo donates masks to all school children in Rarieda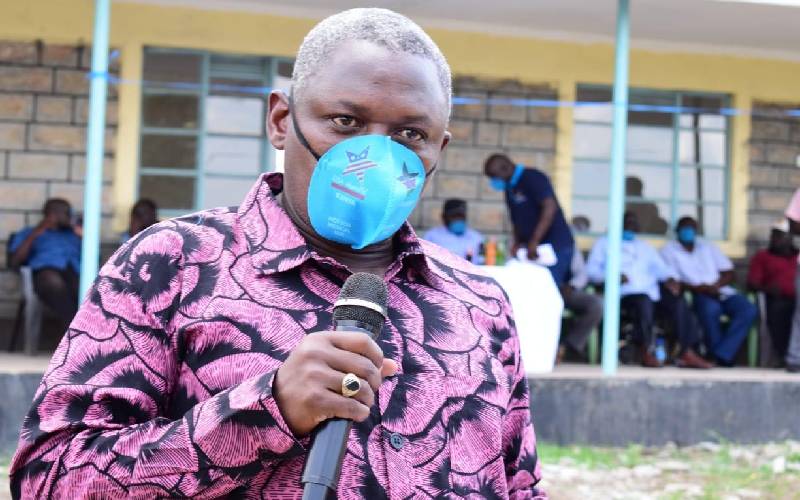 Rarieda MP Otiende Amollo in partnership with US Embassy has donated face masks to all Grade 4, Standard 8 and Form 4 learners in his constituency.
Addressing locals at Nuakongo TTI in Uyoma West Ward in his constituency on Tuesday, Amollo said the reusable face masks will help curb the spread of Covid-19 among learners following the Monday reopening of schools.
The MP over the masks to schools heads and pledged to lobby for more in a ceremony attended by school teachers and locals.
"We want to keep our learners safe and also help parents meet some of the cost to cushion them from the effects of the pandemic," he said.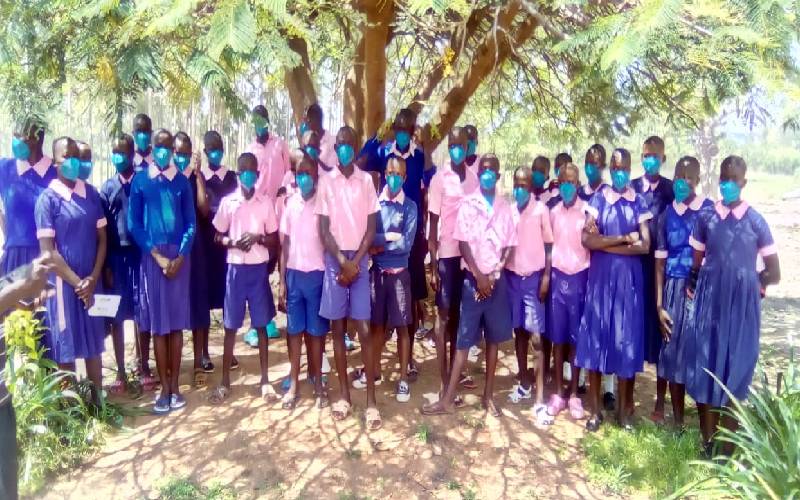 Speaking to Standard Digital on phone, Amollo hailed the US embassy for partnering with him and urged other well-wishers to help make learning safe in the wake of the virus.
"We need more masks and other things such as sanitisers and handwashing points, let us help the government in keeping our children safe," he said.
"We have to keep on networking to ensure that Rarieda Constituency gets the best in all dimensions."
The lawmaker said only when everyone joined the war against the virus is when it will be defeated.
According to the MP, the masks are reusable and safe and can serve the learners for a period of six months.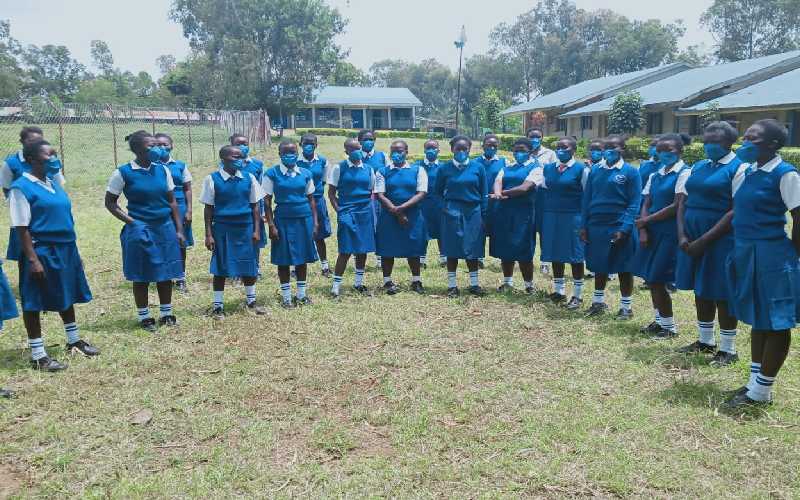 Parents in Rarieda have lauded the MP's initiative coming barely a week after Education Cabinet Secretary George Magoha told parents to buy face masks for the children once the school re-open.
Magoha urged parents and teachers to ensure that learners have face masks before resuming classes, adding that the government will only issue free face-masks to needy students.
CDF projects
Amollo also disbursed cheques worth Sh65 million of National Government Constituency Development Funds (NG-CDF) for infrastructure projects in education and security sector.
The funds according to the MP will be used to build classrooms and administration blocks in various schools and others will be used to develop dilapidated police stations and chief camps.
"We have schools that lack some of the necessary infrastructures and our police stations are also not in good shape."
Also set to benefit are the newly started Mahaya Technical Training Institute in West Asembo Ward and Nyakongo TTI in West Uyoma which are set for launch at the end of the year.
We are passionate about the Technical and Vocational Education and Training (TVETs) because they will be the first tertiary learning institutions in the constituency.
Amollo also hit the headline after his election as MP with his Ondoa Nyasi Initiative aimed at bettering the living standards of the less fortunate by building them better shelters.
The initiative, which the MP does from his salary has seen him build 51 houses before he was slowed down by the Covid-19 pandemic.