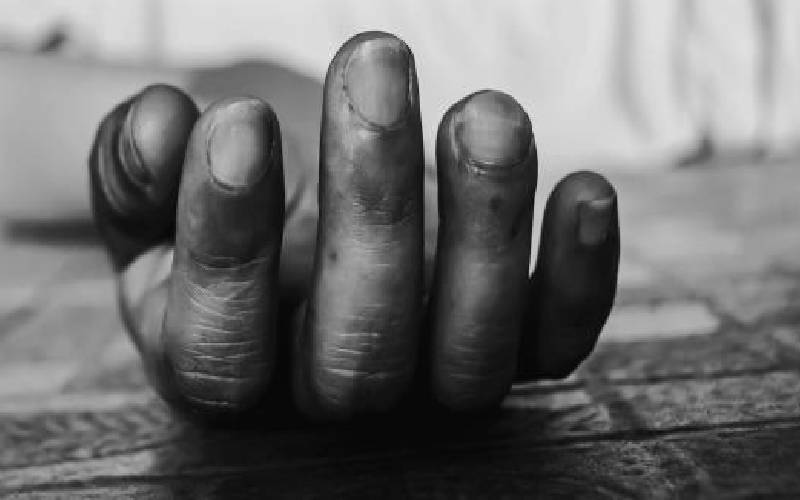 Two children were on Saturday found dead in their house in Adero estate, Bondo sub-county, following suspected suffocation.
The children's mother Daisy Achieng' and her four children are said to have gone to sleep after taking their evening meal on Friday night only to find two of her children dead in the morning.
According to the police, the woman discovered that the two children were dead when she went to wake them up at around 7am.
Achieng' revealed that there is a charcoal jiko that had been lit but the fire was not put out by the time they retired to bed since it was cold at night.
It is suspected that the children might have died of carbon monoxide poisoning from the charcoal jiko.
The children's bodies have been taken to Bondo sub-county hospital mortuary to await autopsy as investigations begin to ascertain the cause of death.
According to the World Health Organisation (WHO), concentration of carbon monoxide is high near street intersections, in congested traffic, near exhaust gases from internal combustion engines and industrial sources, and in poorly ventilated areas such as parking garages and tunnels, whereas indoors, in workplaces or in homes that have faulty or poorly vented combustion appliances.
"Firefighters, cooks and construction workers may also be exposed at work to high carbon monoxide levels," reads excerpts of a WHO advisory on carbon monoxide.
Ear, Nose and Throat specialist Mbira Gikonyo says poisoning happens in humans when carbon monoxide is trapped in poorly ventilated and contained spaces. He says the gas is a silent killer as it cannot be seen yet it kills due to toxic effects to the circulation system after it is inhaled.
Some of the most common sources of this colourless gas include wood and gas stoves, generators and other gasoline powered equipment, car exhausts and tobacco smoke.
The most common symptoms of carbon monoxide poisoning are headache, dizziness, weakness, abdominal pain, stomach upset, vomiting, chest pain, blocked nose, running nose, red eyes and confusion.
Why do most carbon monoxide poisoning deaths occur when the individual is asleep? Dr Gikonyo attributes this to the involuntary state of the individual in slumber land thus they do not have control of themselves, hence the gas takes advantage to sail through to the circulatory system leading to a slow, painless death.