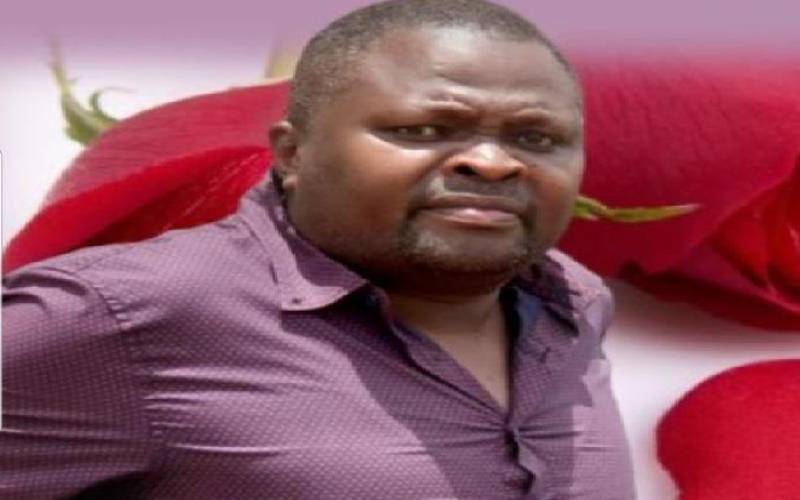 Siaya MCA from has started a music initiative to cushion local musicians against the effects of Covid-19 pandemic.
West Asembo MCA Ambrose Akuno has organised a Covid-19 music challenge where local artistes are awarded through cash prizes.
Read More
In an interview with Standard Digital, the MCA says the Covid-19 music challenge is held in a WhatsApp group following the ban against social gatherings.
The idea is to give local artistes a platform where they compose educative, yet entertaining songs about coronavirus and register them for competition with winners getting between Sh5,000 to Sh60,000 after being identified by a panel of judges identify the winner.
"This initiative is timely because it serves two purposes, apart from the artistes getting something small, people also get educated about the virus," says Akuno, adding that the songs educate people on how the virus is spread as well as how it can be contained.
According to Akuno, most of these artistes rely on live performances at various entertainment joints to make a living something that has been made impossible due to the ban and curfew.
"Artistes are some of the most affected with all joints closed and curfews in place, they have found it difficult to make ends meet," he said.
The ward rep says he opted to start the initiative to help artistes use their talent to educate the society and make ends meet during this pandemic.
Akuno says he borrowed the idea from President Uhuru Kenyatta after he created a kitty to cushion artistes during the pandemic.
He says the WhatsApp group dubbed "Luo Music Bank Forum" has brought together Luo musicians, producers, radio presenters, and music specialists with an aim of building a network of promoting talent and nurturing upcoming artistes.
The MCA who is currently holed up in Germany after global flight cancellation due to the Covid-19 pandemic, says they have organised one major competition followed by other smaller ones, done on a daily basis.
He says, apart from his personal funds, he has received a cash donation from businessman Martin Otieno to boost his kitty for the initiative.
Akuno said there is no long term plan for the initiative yet and claimed every move will depend on the Pandemic.
Participants
One of the Benga artistes Kevin Migot commonly known as 'Dola Kabary' hailed the initiative, saying apart from cushioning them, they have learnt a lot from each other and from some of the panelists.
Migot said most artistes have been incapacitated by the virus hence the zeal by each one of them to outdo each other in their composition to win the available prizes.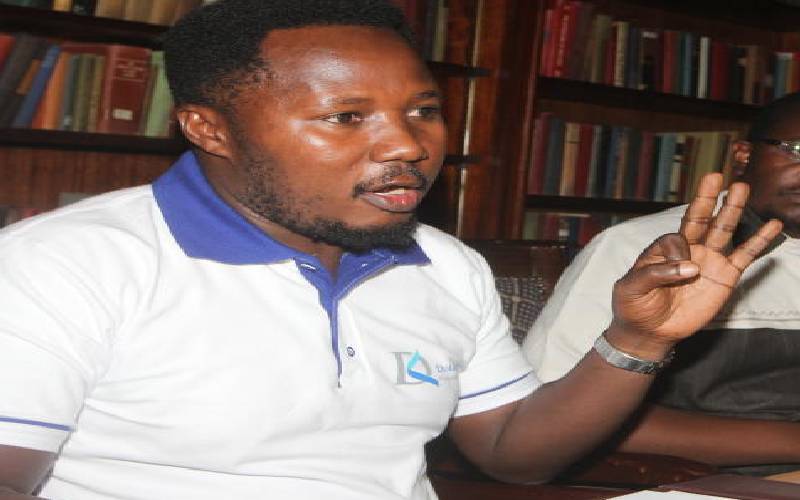 "Our work has been halted as a result my colleagues are elated about the initiative and want to win," he told Standard Digital, adding that the initiative is bringing the best out of the artistes.
Migot emerged second in the recently held challenge winning Sh40,000 cash prize.
Migot also urged other sponsors and leaders to join the initiative or come up with similar ones, saying they shape artistes into producing better songs with the messages that can educate the society.
"Most of the artistes are learning to create songs that send serious messages to our people. This initiative is good for our upcoming artistes. I wish more sponsors could join this initiative," added Migot.
Another artiste Victor Wire aka 'Ovy Kochola' says that the first challenge, where he emerged third winning Sh30, 0000 helped him a lot.
Mr wire says he used the money to clear bills that had threatened his peace during this pandemic.
"I encourage my fellow Luo musicians to join this initiative and compete when called upon. It is one of a kind, very real," said Wire.
The winner in the music challenge competition, Boaz Jagingo scooped Sh60,000 cash prize.
Besides supporting the local artistes, the MCA also distribute bar soaps, face masks and hand sanitisers to locals in West Asembo ward to cushion them during this pandemic.