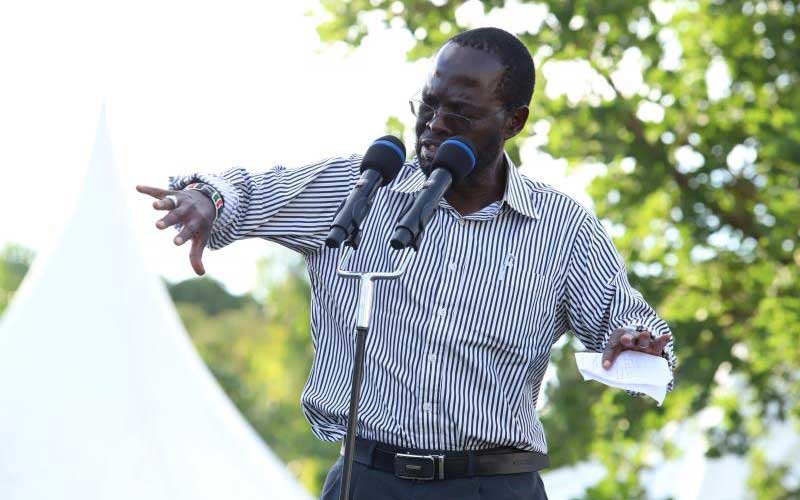 Infighting among health officials in Kisumu County played out in the open yesterday, leading to the cancellation of a key event. Governor Anyang' Nyong'o was scheduled to commission three ambulances, but this had to be put off after some officials accused a colleague of hiring goons to disrupt the function and embarrass the county boss. The officials claimed that a group of youths had been hired to heckle some senior county officials during the launch. The three ambulances were driven back to the county headquarters as tension escalated. The unexpected turn of events has heightened the crisis in the health docket.
SEE ALSO: Man held for killing daughter, 15, for spending night out
Before the function was cancelled, some employees booed senior officials who had arrived ahead of the governor to express their anger over delayed salaries. County officials had taken their seats at the Kisumu Sports Ground and were waiting for Prof Nyong'o when the function was abruptly cancelled.