Nyamira County MCAs issue notice of impeachment to Governor Nyagarama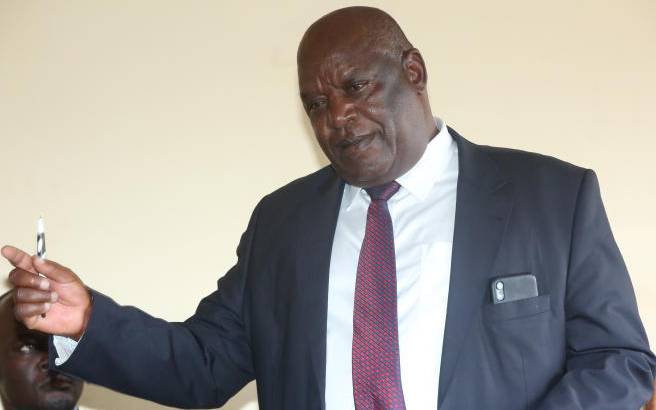 Members of the Nyamira County Assembly have issued a notice of impeachment to Governor John Nyagarama which they said will be effected if he does not reinstate the sacked pre-school teachers.
According to the letter signed by the House Speaker Moffat Teya, addressed to Mr Nyagarama, the Assembly will not go ahead to vet names of chief officers the Governor nominated and instead they will start collecting signatures for his impeachment.
"As long as the Early Childhood Development Education (ECDE) teachers have not been reinstated, the vetting of the nominees for posts of chief officers stands suspended and that collection and verification of signatures for the impeachment of Nyamira County Governor is to commence in the Assembly due to failure to resolve the issue of the tutors," the letter read in part.
Two weeks ago, the Assembly gave a seven-day ultimatum to the Governor to reinstate the teachers whose contracts had expired but the Executive's response was noncommittal on resolving the matter with deserved urgency.
"The Assembly was informed that there was no framework for the reinstatement of the teachers and the Executive Member in charge has expressed her inability to execute the orders because the certificates of the teachers must be vetted first for authenticity," it was stated in the letter.
When The Standard sought an audience with the Education Executive Gladys Momanyi, she said the matter was entirely being handled by the Governor and that there were requisite processes that were being followed for the reinstatement of the teachers.
Governor John Nyagarama on his part said he has not received any communication from the Assembly regarding the impending issues surrounding renewing contracts of the teachers but said the matter was being handled with a lot of care so as to have qualified people being properly recruited.
"Why should we hurry processes? We know that there were serious irregularities during the hiring of the instructors and that is why we are taking caution to verify every other person we shall hire," Nyagarama said.