Down memory lane: How past State visits changed Kisumu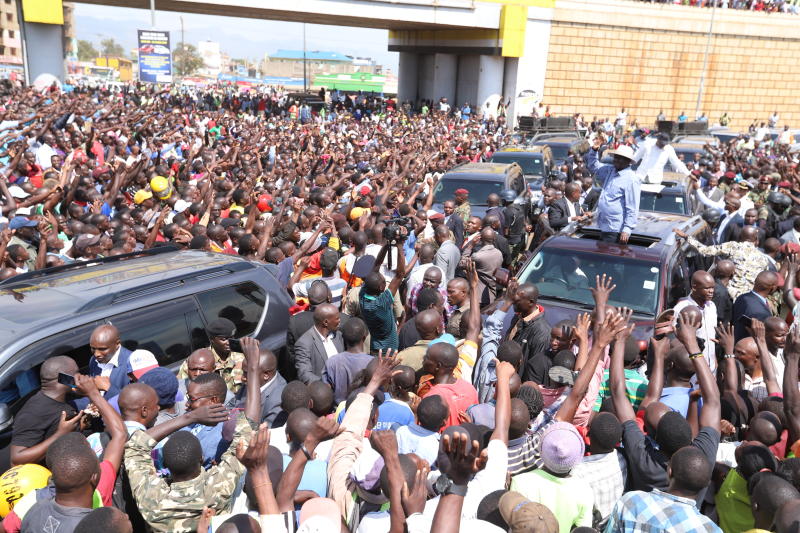 Kisumu town has in the past few decades hosted high-profile State visits that turned out to be defining moments.
The lakeside city first hosted an international political meeting in 1961 when leading Africa's revolutionists gathered at the Kisumu stadium to discuss emerging political trends in the continent.
Kenya's first Vice President Jaramogi Oginga Odinga, who hosted the meeting, succeeded in marketing Kisumu as an important political and economic metropolis in East and Central Africa.
According to opposition leader Raila Odinga, who is one of Jaramogi's sons, the 1961 meeting brought together who-was-who in the fight for liberation in Africa.
They included former presidents Julius Nyerere (Tanzania), Hastings Kamusu Banda (Malawi), Kenneth Kaunda (Zambia), Zimbabwe's freedom fighter Joshua Nkomo among others.
Raila yesterday named others who were at the Kisumu meeting as Kenya's freedom fighters and members of the Kapenguria Six Paul Ngei, Bildad Kagia, Achieng' Oneko, Kungu Karumba and Fred Kubai. President Jomo Kenyatta, he said, did not attend because he was still a prisoner at Kapenguria.
The meeting helped to give final push for the decolonisation of Africa.
In 1952, Jaramogi hosted another high-profile visit to Kisumu that later turned tragic resulting into his detention and proscription of his newfound political party – the Kenya People's Union.
Jaramogi, then a fiery politician with eyes set on the top seat, had hosted President Jomo Kenyatta during the official opening of the Russia Hospital, now renamed after the former Vice President.
What was to be a colourful ceremony turned chaotic following confrontations between Jaramogi and President Kenyatta. Presidential guards opened fire, killing scores of people.
Kisumu was at it again in 2001, when it celebrated 100 years since it was founded in 1901. The then President Daniel arap Moi graced the occasion so was the then Tanzanian President Benjamin Mkapa.
During the celebration during which songbird Suzana Owiyo comprised the hit song "Kisumu 100", Moi granted Kisumu city status which has not been legalised to date. Yesterday's visit by President Uhuru Kenyatta, his deputy and high-ranking global figures once again put Kisumu on the international map. Raila yesterday said the visit would usher in political tranquility not only in Nyanza, but in the whole country.