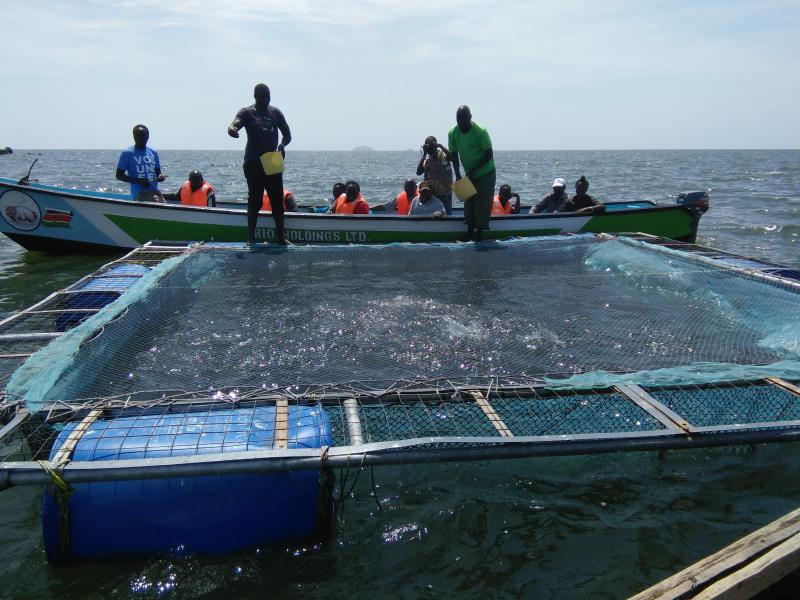 Optimism and celebrations greeted the introduction of cage fish farming in Lake Victoria 10 years ago. Conservationists hailed it as the best intervention in saving the lake ecosystem.
But fishermen now claim it has rendered them jobless and enriched a few "telephone fishermen" who run the cages.
According to a report compiled by the Lake Victoria Beach Management Units chairman Tom Guda, there are 3,573 cages in the lake.
As a new technology in aquaculture, the cage is placed in a lake or pond and enables feeding of fish in a controlled area.
Besides being a source of livelihood to individual investors, the cages were introduced to cushion Lake Victoria from fish shortage resulting from over fishing, poor fishing gear and climate change.
Read More
Those who introduced the cages more than 2 years ago consider them a gold mine.
But now, fishermen have ganged up against the cage fish farmers and want the government to stop the venture.
Mr Guda says majority of the cages are placed in the lake haphazardly, negatively affecting the fish and the fishing community.
He says many cages are placed on breeding grounds and river inlets which interferes with reproduction and growth of fish in the lake.
"We are not opposed to fish cage farming but the manner in which they are placed is injurious to the ecosystem of the Lake. Many cages are placed on breeding grounds and this means we will have a decline in fish population," Guda says.
Harmful metal substances
He argues that some farmers use feeds made of chemicals which may affect fish.
"Some cages are made of metals which rust and this may cause emission of harmful metal substances in Lake Victoria. The farmers are predisposing the lake to pollution," Guda claims.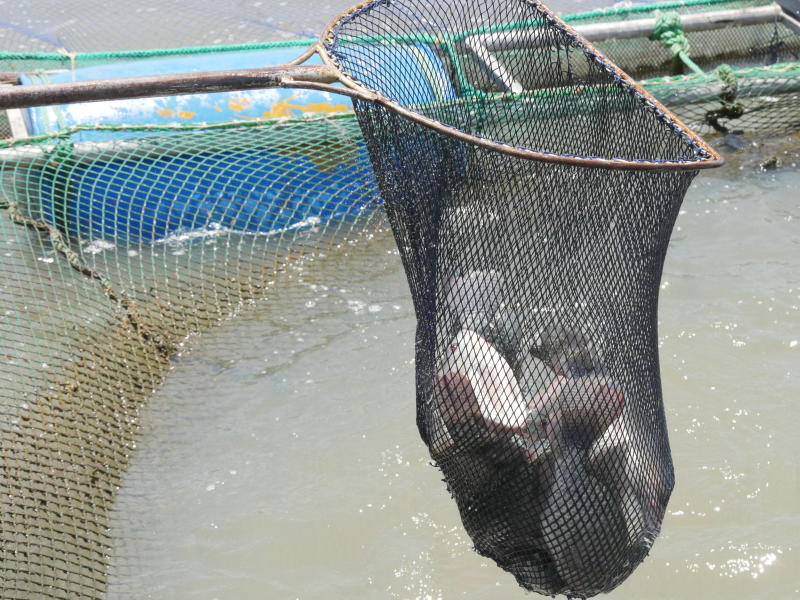 He wants the government to stop further placement of cages in the lake and order removal of existing ones.
In Homa Bay County, Beach Management Unit Network chairman Edward Oremo wants to move to court to seek orders to stop cage fish farming. "We are consulting our legal team to file the petition soon," says Mr Oremo.
He says cage farming risks depriving fishermen of their livelihood.
"Fishermen have been denied opportunity to fish because many parts of the lake with fish have been occupied by cages. But denying fishermen opportunity to fish is against the Fisheries Act," he says.
But cage fish farmers have defended the venture. Bony Sidika, a cage fish farmer in Suba South Sub County, says the trade can change one's fortunes.
"The only disadvantage is that cage fish farming is expensive to start but it can make one rich and should not be stopped," Mr Sidika says.
Researchers dealing with aquatic life in Lake Victoria have weighed in on the controversy. The Kenya Marine and Fisheries Research Institute (KMFRI) says many cages are haphazardly placed in the lake.
The KMFRI Assistant Director in charge of Fresh Water Systems Christopher Aura says research showed that more than half of the cages were placed unprocedurally. He explains that they should be placed at a depth of 8 metres and above in the lake.
The official accuses cage fish farmers of failing to seek Environmental Impact Assessment and other mandatory regulations before adopting the practice.
Suffocation
"We have discovered that most of the cages are placed at wrong places. They are congested in a manner that may kill fish due to suffocation. As researchers, we have produced guidelines in our manual on best practices called Cage Culture Best Management Practices," says Aura.
He said cage farming has led to introduction of feeds which may highly support growth of water hyacinth and other dangerous weeds.
"My advice is that cage fish farmers should adhere to regulations requiring them to seek authority from the Fisheries Department and the National Environmental Management Authority. These institutions undertake environmental impact assessment allowing cage fish farming to be undertaken in the Lake," Aura adds.