Woman who disappeared after being convicted of murder presents herself in court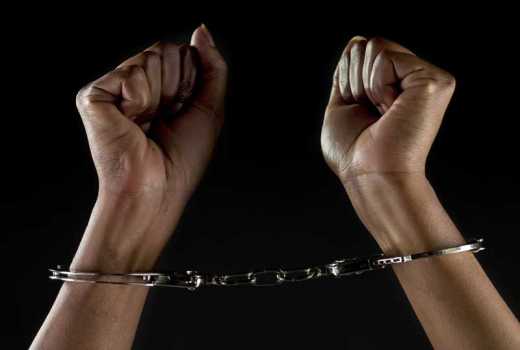 A woman who went missing from a Kisumu courtroom shortly after she was found guilty of the murder of her husband has presented herself to the judge.
Martha Auma, who was convicted of the murder of Jared Ochieng at Kanyakwar village in May, 2014, told Justice David Majanja that she did not know that she was supposed to be detained after the ruling.
She explained that a breakdown in communication between court officials and the police led to her to walk away.
Through her lawyer, Steve Odumbe, Ms Auma said she consulted an officer, who told her to go home and come back on April 11 for her sentencing.
"She did not escape. She was also surprised when she was called and asked to appear in court," said County commander John Kamau.
Security was beefed up at the court precincts following the breach on Wednesday that saw court officials and orderlies comb the rooms for the woman after Justice Majanja realised that his order to have the woman detained had not being implemented.
A police officer escorted Auma to the dock on Thursday at about 10 am. The judge ordered that she be detained.
IDPs die from cold
Residents from a camp for internally displaced persons have reportedly died over the last one month from...