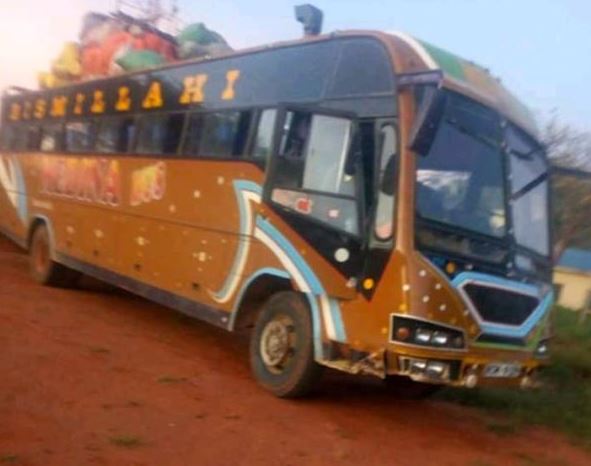 Josphat Kinyili, 28, was one of the lucky survivors of last week's terror attack in Wajir that left eight dead.
The father of one had traveled to Wajir for the first time on November 22, after a man he met in Eastleigh offered him a job at a newly opened motorcycle garage up north.
He had met the man only identified as Chairman while running his own garage in Eastleigh. Chairman persuaded him to close it down as he would offer him a permanent job with a monthly salary.
Good deal
Kinyili demanded a Sh20,000 monthly salary, but chairman negotiated it downward. Eventually, they agreed on Sh12,000. To sweeten the deal, Kinyili would also be allowed to make money on the side by repairing motorcycles while still working for Chairman. It was a good deal, he told investigators.
Three days after he started working in Wajir, his grandmother died in Machakos.
He asked his employer for some time off work to travel to Machakos for the burial. As agreed with his boss, he boarded the bus to Mandera on the night of December 5.
While in Eastleigh, he met Chairman's brother who asked him to buy some motorcycle spare parts and deliver them to the garage in Wajir.
The man also asked him to constantly update him on the journey by calling every time the bus stopped. The bus made a stopover at Katulo area just a kilometre from where the travelers encountered the gunmen who killed the eight people, all from non-local communities.
While he had been in constant communication with both Chairman and his brother through phone calls, they both did not pick his calls just before they were attacked. He called the two men at least five times but none of them answered.
At around 5pm as the bus was approaching Kotulo, a man of Somali origin dressed in uniform resembling that of Kenya Forest Service, flagged down the bus.
He was not armed. He walked into the bus as if he was conducting an inspection then walked out. Barely a kilometre later, the bus was flagged down by seven people dressed in uniform resembling those of KDF officers. They were armed with AK47s.
Two of the men in KDF uniforms walked in and ordered all passengers to alight. One by one, the passengers disembarked, with those seated at the front stepping out first.
It is only after he heard them shout at passengers to lie down that he realised that the men dressed in security officers' uniforms were not KDF soldiers or police officers but criminals.
They spoke in Kiswahili, ordering the passengers to lie down on their stomach. They were put in two groups -- locals on one side and non-locals on the other. Kinyili said he tried to squeeze himself into a seat where a group of local women were hiding but they ordered him to leave.
Eventually, he had to disembark. Outside, he saw one of the armed men filming the events as they unfolded. With another man who he later came to learn was a police officer, he ended up on the group of locals before one of the gunmen ordered them to leave and join the group of non-locals.
It was while walking to join the non-locals that he sprinted into the bush to save his dear life. The armed men shot at him three times. Luckily, none of the bullets hit him.
Inside the bushes, Kinyili met a policeman who had jumped out the window. They walked for about five kilometres in the thickets as they sought help.
At around 6.30pm, they saw a lorry ferrying miraa coming from the opposite direction and waved at the driver to stop. After listening to their story, the driver drove off.
They eventually got help at around 7pm when they saw a KDF lorry headed on the direction of the attack.
They flagged it down and the KDF officers allowed them to board. They were booked into a lodging and were airlifted to Nairobi the following day.