Kenyan teacher kidnapped by Al-Shabaab rescued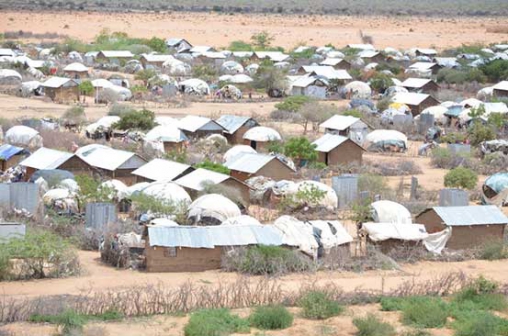 KENYA: A teacher working with a non-government organisation was rescued yesterday morning four days after she was abducted by suspected Al-Shabaab militants at Hagadera refugee camp in Dadaab.
North Eastern Regional Coordinator Amb Mohamud Saleh said a joint massive security operation was mounted on land and air to effect the rescue of the teacher working for Windle Trust, an international NGO.
The teacher, Ms Judy Mutua, was rescued after a fierce shootout between the security officials and the armed kidnappers, which resulted in the killing of one of the assailant. Four of his accomplices escaped with gunshot wounds.
"Ms Judy Mutua, who has been in hands of her abductors since Monday morning, was freed by Kenyan security personnel on Friday morning as the militants were about to cross the border in Dobley into war torn Somalia", Saleh noted.
"I want to thank the area residents for their cooperation that led to the successful rescue of the teacher. We have been pursuing the kidnappers since Monday and we mounted a massive land and air operation immediately that has now resulted to the successful rescue of the lady," Saleh added.
Security offices are still in in hot pursuit of the four militants who escaped.
Ms Mutua was taken to Dadaab refugee camp for a medical checkup before she proceeds to her home district.
"The lady has gone through a traumatising experience and she has to undergo some medical checkup before being brought to Garissa on her way to her home district in Eastern region," he added.
Police sources at the Dadaab refugee said a herder who had been kidnapped by the militants was also rescued after herder had stumbled into their hideout on Thursday evening.
Abdiwahid Musdhaf Abdiqadir was roughed up by the militia after he unwittingly strayed into their hideout them.
They threatened to kill him if he reported the matter to the police. The herdsman however reported the matter to Kulan police station.
Following the kidnappings of the teacher, there has been a heightened security operation around the sprawling refugee camp in a bid to flush Al-Shabaab sympathisers. Kenya's biggest refugee camp have blamed for harbouring the militants.
While presiding over the graduation of 29 police officers trained to combat terrorism in Garissa on Thursday, Acting Deputy Inspector General of police, Joel Kitili, said local communities helped by information that assisted the police to track down Mutua's abductors.
Kitili assured workers and members of the public in and around Dadaab that security agents are on high alert adding that police were also investigating the possibility that the Al-Shabaab terror group are changing tacticks.
Mutua was abducted on Monday morning when the vehicle she was travelling in was waylaid by gun-brandishing militants between Hagadera and Dadaab camps who ordered the driver out before speeding off with her towards the border.
The incident comes barely six months after another non- local teacher was killed in Kulan area on April 1.
The rescue operation is a major breakthrough in the renewed fight against Al-Shabaab.
The incident is a morale booster for security personnel involved in operations to flush out suspected Al-Shabaab militants in Boni forest.