Mwea rice farmers to access cheaper machinery from Japan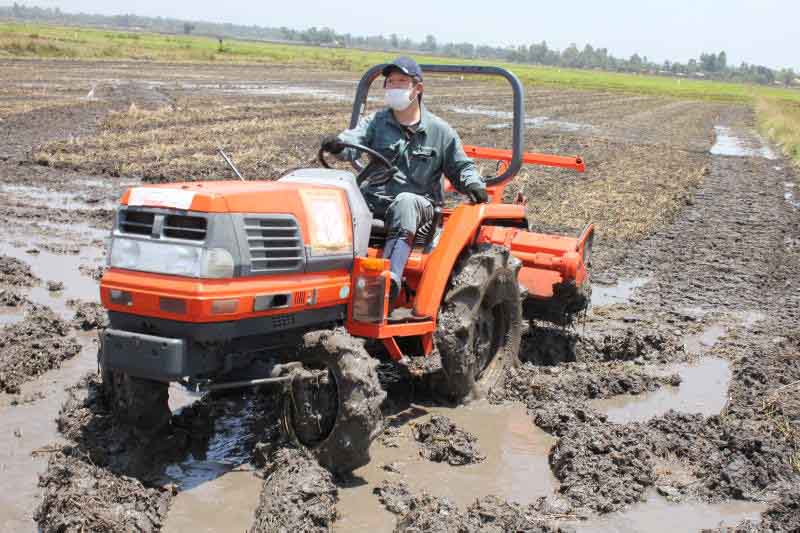 Rice farmers in Mwea Irrigation Scheme, Kirinyaga County, are set to enjoy cheaper and efficient agricultural machinery, thanks to two Japanese firms Mitsui OSK Lines Ltd (MOL) and Karasawa Agricultural Machinery Service Company Ltd.
Speaking during a demonstration of the three types of ploughing tractors and a combined harvester in the county recently, Mikio Oyama, Project Manager, Port Projects and Logistics Business Division at MOL, said they only brought five machines for demonstration purposes first.
"We just imported five of the machines including three tractors of 22, 26 and 34 horsepower that will cost Sh1.3 million, Sh2.3 million and Sh2.8 million respectively, a small combined harvester going at Sh1.3 million and a paddy weeder in the first phase to do demonstrations then we look at bringing more," said Oyama.
He said the first target in Africa was Kenya owing to its economic growth and more people venturing into agriculture.
"We want to contribute to agriculture productivity improvement. Our Japanese machines are small and thus adequate for Kenyan small farms, where big tractors are used. We feel that most of the Kenyan farms are not so big like Japanese ones and therefore need small, durable machines that are reasonable in price and will help Kenyan farmers cultivate and harvest more easily."
Srikaanth Sreenivasan, Head of MOL Kenya Office, said once the machines are adopted, they will visit Kisumu County for the same demonstration as well as other areas that grow rice.
The firms will soon expand into other Eastern African countries of Uganda, Tanzania and Ethiopia.
The machines are available for purchase on the two company's e-commerce site KiliMOL, which exports quality used agricultural machinery from Japan to Africa.