Co-operative Bank's net profit jumps to Sh10b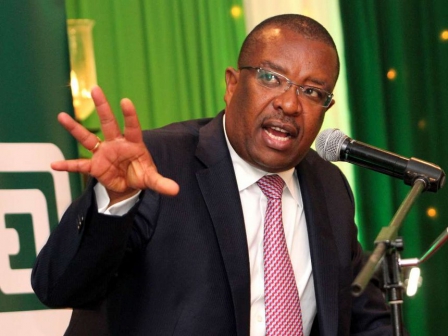 NAIROBI, KENYA: Kenya's Co-operative Bank Group has recorded after tax profit of Sh10 billion in the third quarter of 2018, eight percent increase compared to Sh9.5billion in the same period previous year.
The bank's profit before tax grew by seven percent from Sh13.7 billion in 2017 to Sh14.6 billion.
The commendable performance is an affirmation of the Transformation Agenda which has re-tooled and equipped the business with the strategic agility and resilience to achieve set objectives even in the difficult trading environment; the future can only be brighter with the much improved fortunes in our domain operating environment that is on an upswing.
The bank's South Sudan subsidiary made a profit before tax of Sh235 million during the period under review compared to a profit of Sh39 million in the corresponding period in 2017.
In a statement, the bank's Managing Director Gideon Muriuki said focus on digital banking continues to play a pivotal role in the growth of non-funded income with over 3.9 million customers registered.
"The implementation of universal banking model has seen us increase client base across all sectors," he said adding that the bank has moved almost 90 percent of customer transactions to alternative delivery channels that include mobile banking, contact center, ATMs, Internet Banking and more than 11,000 Co-op Kwa Jirani banking agents.
The announcement comes a day after Kenya Commercial Bank declared a 19.6 per cent increase in net profits which is linked to reduced staff costs and effective management of defaulters.
Group profit for the nine months to September was Sh18 billion, up from Sh15 billion in a similar period last year.
Take a quick survey and help us improve our website!
Take a survey
KCB's reliance on digital and agency banking has seen it cut staff costs, which went down from Sh13.8 billion to Sh12.7 billion.