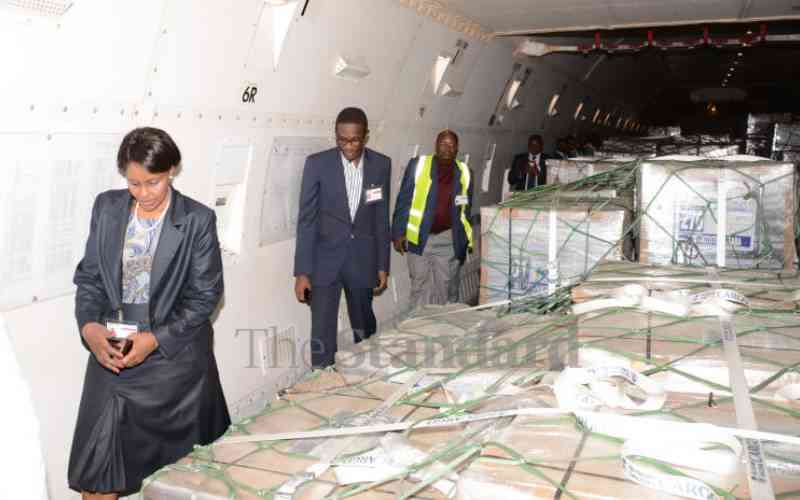 The electoral agency is staring at a logistical nightmare after the High Court declared as unconstitutional a requirement for independent candidates to submit copies of their supporters' identification documents.
Although Justice Anthony Mrima did not direct the Independent Electoral and Boundaries Commission (IEBC) to include disqualified candidates - presidential and others - in the August 9 elections, the judgement has opened an avenue through which they can seek to contest elective seats.
Therein lies a ballot-printing logistics challenge the IEBC must manoeuvre in the 33 days left before citizens head to the polls.
The electoral agency and Inform Lykos (Hellas) SA–the Greek printing firm tasked with printing more than 130 million ballot papers–admit that the task will not be easy, and that the exercise risks being jeopardised.
IEBC lawyer Edwin Mukele told the court in Mombasa on Tuesday that Lykos had expressed concerns that it risks not delivering ballot papers owing to delays, such as those occasioned by court orders, which may require altering of voting materials.
The High Court has ordered IEBC not to print ballot papers in the Mombasa governorship race until a case challenging former Nairobi Governor Mike Sonko's disqualification is heard and determined. More candidates could seek similar orders.
"It is difficult to implement the decision retroactively," lawyer Koki Muli-Grignon, an election observer, said of the judgement.
Even so, IEBC could consider appealing Justice Mrima's decision that threatens the Sh3.5 billion ballot printing process. The cash-strapped electoral agency may be forced to alter ballot papers, some of which will have been printed, at an additional cost.
"If ballot papers have to be printed because of changes in candidates' names then it will be an extra cost. The initial ballot papers have to be destroyed and a fresh lot printed," IEBC commissioner Abdi Guliye told The Standard yesterday.
Ultraviolet printing paper
In a consultative forum with presidential candidates, Prof Guliye said Lykos had procured most of the dull ultraviolet printing paper it will use for the ballot papers, with another 25 per cent awaiting shipping to Greece. Taxpayers could end up paying more to replace destroyed materials and accommodate more candidates.
Former IEBC deputy CEO Wilson Shollei described the ballot paper printing process as complex, and involving intensive processes such as proofreading and the logistics involved in getting ballot papers to voters.
"You have to get everything right within limited timelines," said Mr Shollei. "During our time (2013), we visited the printer to check that the names and symbols were right. Everything must be arrested at the source."
In 2013, ballot papers were delivered in batches specific to counties.
"It becomes a logistical nightmare when you realise on Election Day that ballot papers meant for a certain county were delivered to another," said Mr Shollei.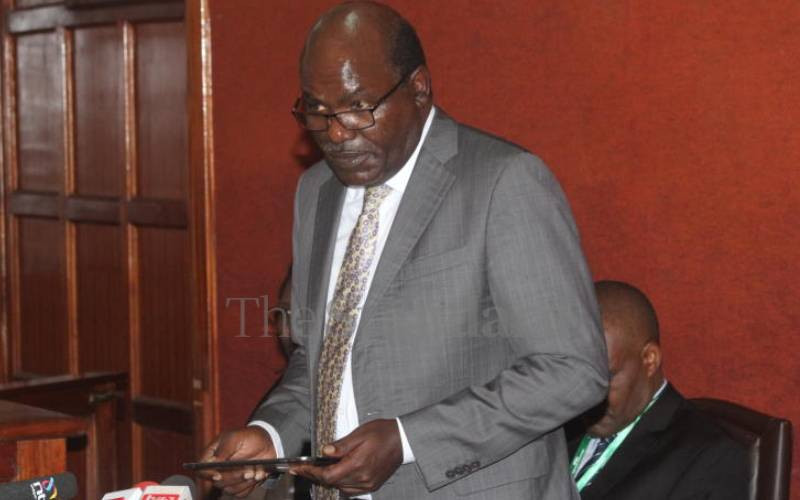 According to the former CEO, all the processes must be done within timelines narrow enough to curb manipulation and which also allow room for a proper logistical job. "Three weeks would be sufficient, but one month is ideal," he said.
The Wafula Chebukati-led IEBC had hoped all disputes arising from nominations would have been concluded by June 30, to grant it time to procure ballot papers. The commission chairperson had said printing would start for elective seats that do not have legal disputes.
In an interview on KTN News on Tuesday, IEBC vice-chairperson Juliana Cherera said the judgement had pushed them back to the drawing board.
"We will go back to the plenary, to the drawing board, and sit as commissioners. We have the legal team that usually advises us," Ms Cherera said, promising IEBC would make public the way forward.
IEBC commissioner Francis Wanderi lamented that the petitioners in the Justice Mrima decision had not gone to court earlier.
"If they knew these things were unconstitutional, they should have gone to court earlier, in December, or last year or when it (regulation that required aspirants to present copies of their supporters' identification documents) was passed and get an interpretation," Mr Wanderi said.
Nigerian experience
If there is an experience that the IEBC would like to avoid, it is that of the Nigerian electoral agency.
In 2019, Nigeria's election commission postponed the general election hours before the polls were set to open, citing 'logistical challenges'. The move was necessitated by a delay in delivering ballot papers, which also involved Lykos, the firm set to deliver Kenya's ballot papers.
At the forum with presidential candidates, Prof Guliye said Lykos was not responsible for the postponement. He clarified that the Nigerian electoral agency had reached out to the Greek firm at the '11th hour' after a previous firm failed to deliver the materials.
Mr Shollei said delays "put election preparedness in disarray."
"The problem is that people think the printing firms have infinite capacity. If you have to rush them, then errors are bound to occur," he said.
So the lesson that delays in delivering ballot papers and the statutory forms–done at the '11th hour'– may jeopardise the election is not lost on IEBC. Neither are the far-reaching implications that may include electoral disputes.
"You may have to postpone the election because of delays," Mr Shollei said, suggesting courts should not "misadventure by opening up too much."
IEBC commissioners have previously complained that the Judiciary took too much time determining matters that could hamper their work.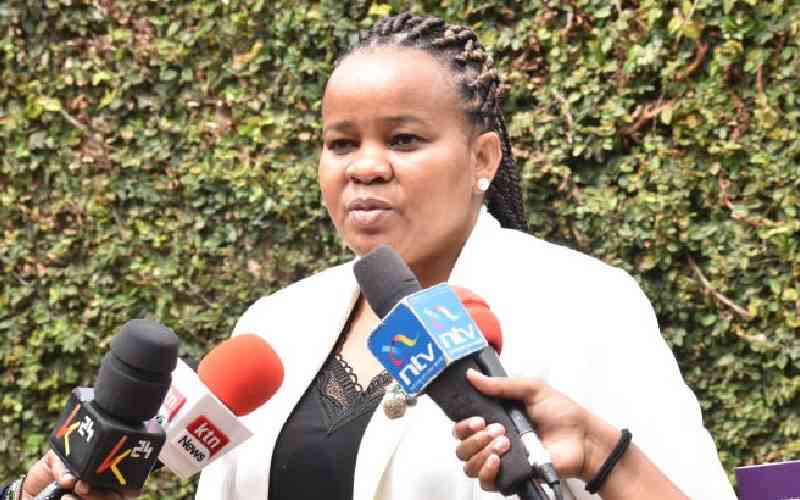 But constitutional lawyer Bobby Mkangi said "a legality does not have a right or wrong time".
"Courts respond to Kenyans, who have a right to seek redress. When a Kenyan goes to court seeking justice, the courts will listen."
The Chebukati-led team, conducting its second General Election, has the experience of the nullified presidential election of 2017 to guide them. The Supreme Court nullified that election, majorly, due to discrepancies in the statutory forms.
Besides printing ballot papers, Lykos will also print statutory forms; Forms 34A, 34B and 34C, among others, which will have security features.
"The most serious of the irregularities alleged by the petitioners was that many of the prescribed Forms 34A, 34B and 34C that were used in the election had no security features. Other such forms had different layouts and security features," the majority decision, which underscored the need for an election to be secure, reads in part.
IEBC lawyer Paul Muite had futilely argued that there was no legal requirement for the forms to have security features.
The electoral agency is also facing a trust deficit from a section of political players, with Thirdway Alliance leader Ekuru Aukot urging Chebukati to resign over alleged incompetence.
But having weathered similar calls over the last five years from a 'stronger' opposition, led by Azimio la Umoja One Kenya presidential candidate Raila Odinga, Dr Aukot's demands may not rank high on the IEBC's list of concerns.
What could be keeping commissioners awake at night is the claim by Azimio Secretary General Junet Mohamed on an alleged link between rival Kenya Kwanza Alliance and Lykos, as well as insistence that IEBC must facilitate a trip to Europe by political party representatives to inspect printing of the ballot papers.