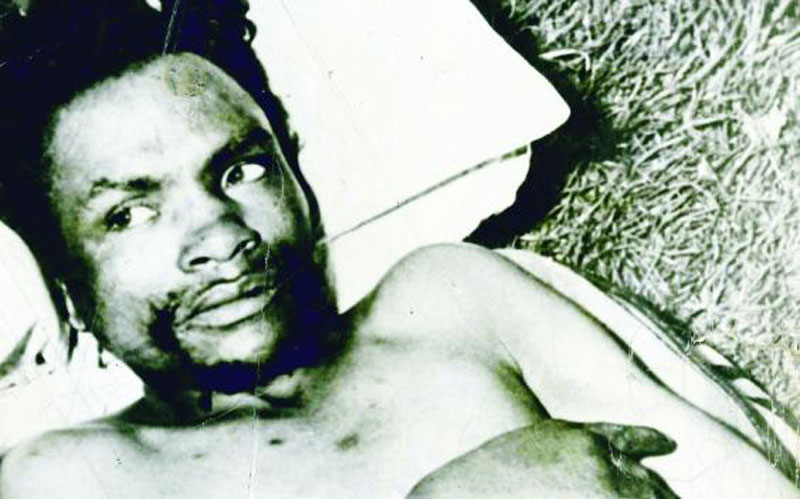 That Mau Mau leader Dedan Kimathi was an elusive chap is not in doubt. His ability to lead British soldiers off course is legendary. But from 1955, the colonial police were even more determined to nail the freedom fighters' kingpin, especially for his latest 'treasonable' activities.
That year, Kimathi had just been installed as the "Prime minister of the legitimate interim government of Kenya" with Karari Njama as "Chief Secretary." That made him a marked man by the British, as well as the collaborating African soldiers scouring the Aberdares for his hideout. Traps were laid to no avail. The soldiers even looked for any unusual behaviour in wild animals and birds. Any 'suspect' cry or chirping would indicate the presence of a human being. The animals gave no such hints.
The British then turned to Kimathi's daily habits, key among them, his worship under a specific Mugumo, or wild fig tree, sacred to the Gikuyu tribe. But they just could not tell the specific tree under which Kimathi worshipped. The leader of the colonial police squad, Ian Henderson, devised a plan. He decided to map out all Mugumo trees in the Aberdares and stake out specific ones he felt fit the bill.
"By the evening of August 8, 1956, all the large Mugumo trees in the 'Kimathi Area' had been plotted on our map," wrote Henderson and Philip Goodhart in book, The Hunt for Kimathi. A soldier said there were about 40 Mugumo trees but the "hunting" party found 18 and 10 of these, "were in spots which Kimathi would certainly not visit because the approaches were unsafe."
The following day, the soldiers began their stakeout for Kimathi, hoping that the freedom fighter would "favour them with a visit." On the forest floor, nobody moved, or talked. "In those same positions, the calls of nature would be answered by turning slowly on their backs and scraping a small hole in the soft, forest soil with their fingers."
In the end, the Mugumo trees refused to give up their secrets and the vigil failed. The 33-year-old, six-foot tall Kimathi who spotted a natural gap in his upper teeth, was captured two months later, having walked for more than 120km in 28 days. The hunt was over.