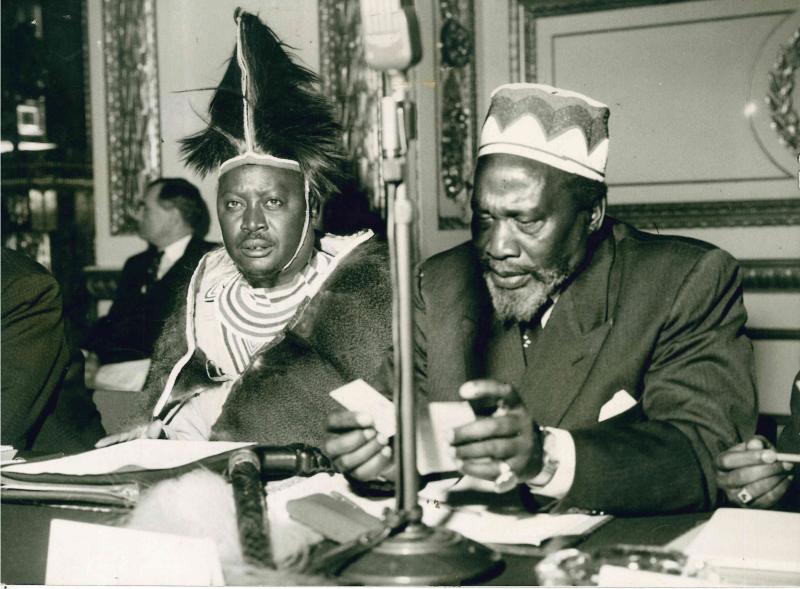 What should a father do if the government locks out his 16-year-old son from the top secondary schools in Kenya, and denies him a passport to study abroad? Well one father had a perfect answer to an overbearing colonial governor and his minions.
At a time like now in 1961, when millions of parents were preparing their sons and daughters to join Form One, Jaramogi Oginga Odinga learnt that his eldest son, Oburu Oginga, despite getting grade A in all the subjects had no place in prestigious schools and could only be admitted to the newly-established Maranda Secondary School.
When Jaramogi went to Alliance High to find out why Oburu could not join the school, he was informed by the principal, Edward Carey Francis, that he had been warned by his peers not accept the boy.
Beaten but not defeated Jaramogi decided to ship his son to Moscow, but when he applied for a passport for Oburu, his application was rejected.
Oburu, in his memoirs 'In the shadow of my father' recalls his father angrily confronting the colonial, Governor, Patrick Renson who feigned ignorance about his government's refusal to issue Oburu with a passport. In a fit of anger, Jaramogi told the governor that his plans of destroying Oburu's future would fail and that the teenager would attend the forthcoming Lancaster constitutional conference.
True to his threat, Jaramogi smuggled his son out of the country using a foreign passport and took him to Ethiopia for a Pan-African conference with the aim of flying with him to the United Kingdom for the conference and later Moscow.
The governor torpedoed these plans when he called Emperor Haile Selassie and informed him that one of his subjects had been flown into the country illegally. And for a moment a terrified Oburu was manacled and loaded onto a plane so that he could be flown back to Nairobi.
When Jaramogi learned what the governor had done, he protested to Haile Selassie that if he let the teenager be deported he would be assisting an imperial colonial administration in oppressing innocent Africans who were fighting to liberate Africa.
Jaramogi had the last laugh when he secured Oburu's freedom and took him to UK where he later taunted the red-faced governor during a cocktail as he introduced the elated teenager. He reminded Renson that he had warned him that the youngster would be in Lancaster whether he liked it or not. Later, Oburu flew to Moscow to start a new life as his father and other freedom fighters negotiated Kenya's constitution and freedom. Such was the trouble some Kenyans had to go through to get education.