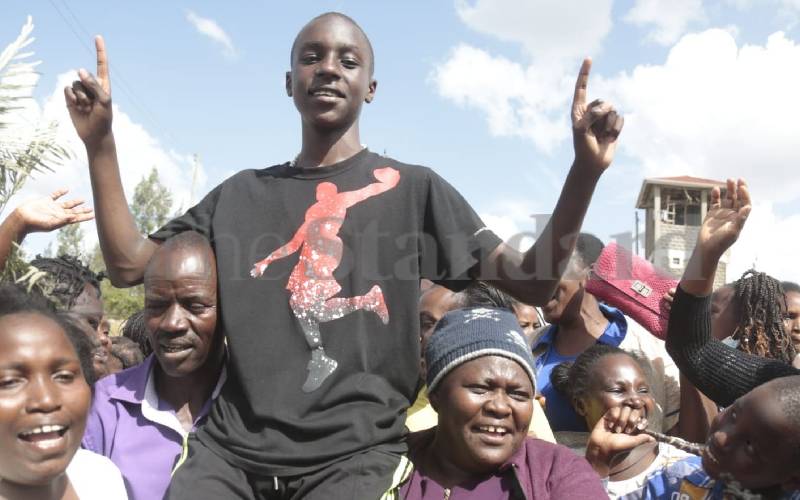 Magata Bruce Mackenzie, the top student in the 2021 Kenya Certificate of Primary Education (KCPE), says he expected he'd pass the national test, but not to lead in the country.
Bruce, a student of Gilgil Hills Academy, scored 428 marks out of the possible 500.
Speaking to journalists from his parents' home in Rongai, Kajiado County, on Monday, March 28, the top student said he'd want to join Alliance Boys' High School and later pursue Robotics Engineering in university.
A robotics engineer creates autonomous machines (robots) for industries such as mining, manufacturing, automotive, services and more.
On his sterling performance, Bruce said: "I would like to thank God. This would not have happened without Him. I was studying extra hours and during free time. I was also performing well in school, and this gave me the confidence to pass the exams."
Bruce's father, Jared Magata, was at his Kisii ancestral home during the results release.
Speaking to Citizen Television from his Kisii home, he said: "I expected my son to do well in the exams, but I didn't think he'd emerge the top candidate nationally."
Teachers of Gilgil Hills Academy praised Bruce's discipline and brilliance.
Fourteen (14) candidates scored between 428 and 425 marks to take up the top positions.
Only Bruce and the second pupil, Ashley Kerubo, scored lone marks, 428 and 427 respectively among the top performers. Six of the elite pupils scored 426 marks, and the other six 425 marks.
The Number Two candidate, Ashley Kerubo, was a student of Makini School, Kibos.
Her head-teacher, Margaret Wanyonyi, described Kerubo as a hardworking learner.
"She is a very disciplined, humble, organised and God-fearing girl. God has paid her for her effort," said the Makini School, Kibos head-teacher.