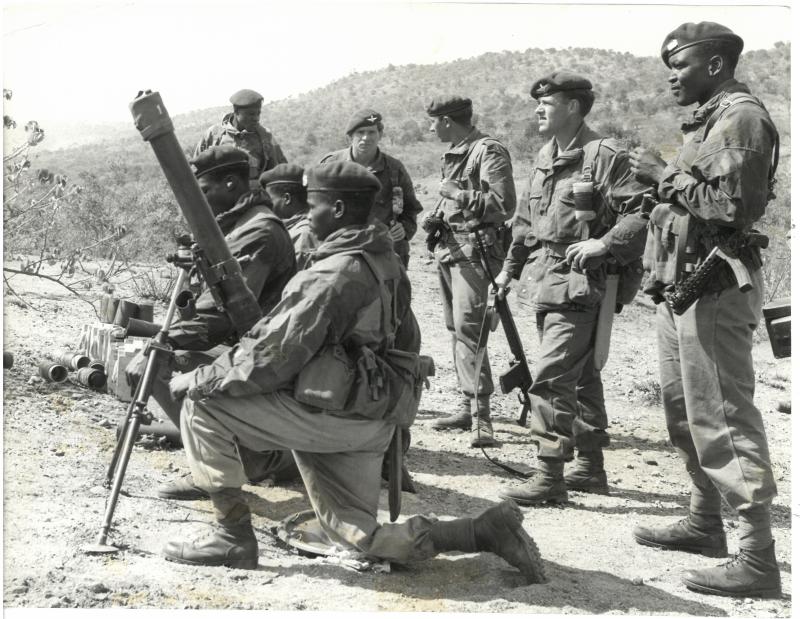 What happens when a president learns of a plot to topple him and cannot trust his own troops? This was the dilemma Jomo Kenyatta faced amid rumours that Russia had given arms to some insurgents to get rid of his government.
A ship full of arms had already berthed at Mombasa and military trainers were on their way to Nairobi from Moscow.
Public outrage had been ignited by nominated MP Thomas Malinda in Parliament after revealing that weapons were being continuously shipped into the country from communist nations and other foreign countries.
The saga which had started as rumour was confirmed on April 5, 1965, when Charles Njonjo, sent by Kenyatta, approached the British High Commissioner in Nairobi Malcolm MacDonald for help.
The details of this meeting were in a telegram MacDonald sent to the Commonwealth Relations Office:
"There are reports that Mr [Jaramogi] Odinga and his associates may attempt some kind of armed or other action to seize power in Kenya during this month of April… Njonjo said that Kenyatta expresses a strong hope that it might be convenient for a British ship or ships (such as an aircraft carrier) to be in neighbouring waters during this month, as a matter of their routine exercise."
It continued: "If the Government were in serious difficulty, they would wish to ask for the help of British troops to maintain law and order until the crisis had passed."
These were tense days as Pio Gama Pinto had just been assassinated. Russia and the West were also at loggerheads as the capitalists and communists tussled to influence the world.
In Mombasa, American and Russian ships were ready for any eventuality. In the event the coup was executed, London pledged to deploy three more ships which could reach Kenya waters at short notice.
Also on standby was the British 24 Infantry Brigade which was already stationed in Kenya, and additional troops and aircraft were sent from Britain, while the elite Special Air Services (SAS) who were training Kenya's GSU were on notice to protect the president.
MacDonald had also promised Njonjo that around "150 British officers and NCOs (Non-Commissioned Officers) who were on secondment to the Kenya Army as a Training Team".
When the government inspected the Russian arms carrier, Fizik Lebedev, and on the advise of British arms experts rejected it as outdated ad talks of coup fizzled. No action was taken against the alleged coup plotters.