When Jomo Kenyatta was broke in Britain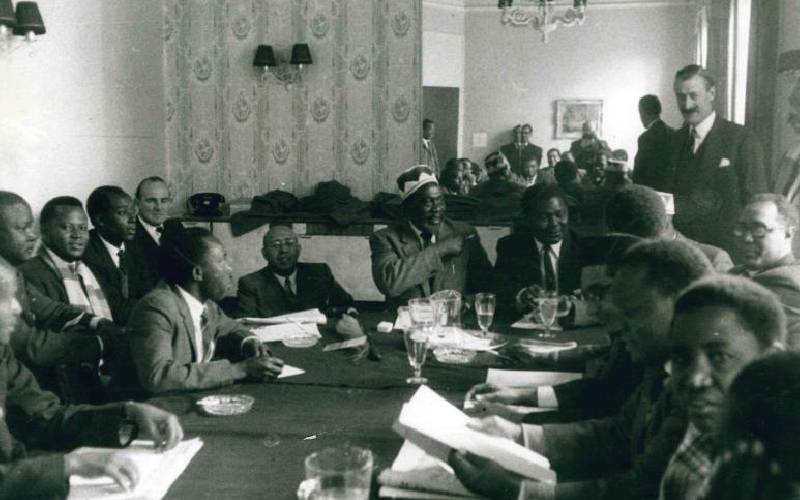 Rarely do rent defaulters get celebrated by their landlords. One distraught landlord, government papers show, went to the government seeking to be paid 18 months' rent owed by one Johnstone Kenyatta.
The landlord, Sydney Hosken, petitioned the colonial office to help him recover the debt. A government official later wrote to the colonial office, Downing Street on September 1939, detailing how Kenyatta had to move from his apartment on the ground floor to the attic on 95 Cambridge Street Victoria.
What galled the landlord then was that although Kenyatta was no longer getting any meals, he still looked well-fed, travelled to Denmark and dressed sharply.
Kenyatta had been dispatched to London by Kikuyu Central Association (KCA) in 1929 to present a petition to the government on a number of issues among them interference with the African culture by missionaries who wanted female genital mutilation banned. It was KCA that had raised funds to send him to Britain and had secured the house for him, but according to government reports the association was now unhappy and wanted him to return.
The Metropolitan too was roped into this saga and it prepared a brief report: "He still owes a fair amount of money for rent from his previous residence there in 1936 but appears to be able to convince the landlord, Mr Sidney Hosken, that he can obtain the arrears by writing to Stephen Gechugu of P.O Box 59, Nairobi, Kenya, South Africa."
The colonial government was spying on him, especially after learning that he (Kenyatta) had visited Moscow.
This version of a broke Kenyatta stranded in London with no means of raising fare home was contradicted by a Scottish missionary, AR Barlow, who met Kenyatta in Southampton in 1929.
According to Barlow, Kenyatta spent money carefully, avoided temptations and survived on three Sterling Pounds per week.
According to the missionary, Kenyatta had adapted well to life in Britain and appeared to mix well with Europeans.
To calm the colonial government's fears over his ties with communists after his trip to Moscow, Kenyatta was advised by his former boss, Nairobi Municipal Council's McGregor Ross, to allow government spies to go through his mails.
Today, a blue circular plaque on this address reads," English Heritage: Jomo Kenyatta: First President of Kenya lived here 1933-1977.