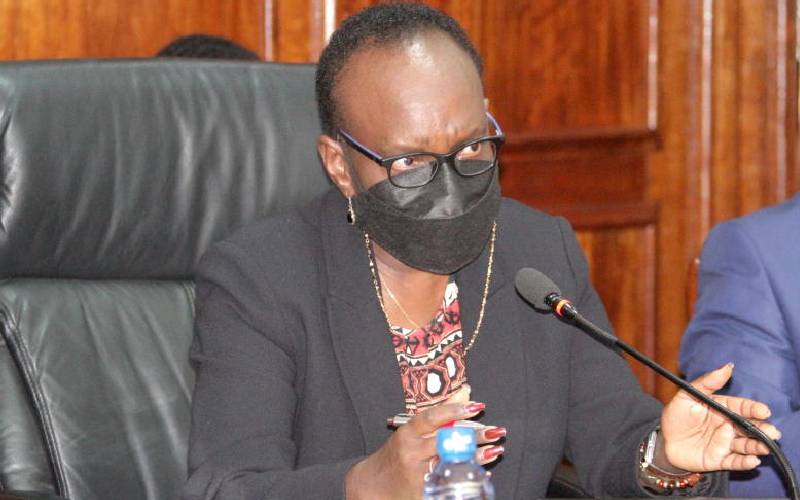 The mystery behind the loss of a million research vessel acquired by the Kenya Marine and Fisheries Research Institute in the 2018/2019 financial year continues to deepen.
Auditor General Nancy Gathungu in a recent audit report revealed that the deep-sea observatory rover acquired at a cost of Sh13,242,599 could not be physically verified.
The 2019/2020 audit revealed that the institute said the vessel was lost in the deep sea and the loss was reported at a local police station on July 16, 2019.
"The equipment was not physically verified as it was reportedly lost in the deep sea and the loss was reported at a local police station on July 16, 2019. As of February 2021, the equipment had not been traced," read the audit.
Wrong documentation
A review of the procurement documents revealed the use of wrong tender documents.
The institute reportedly issued an International Competitive Bidding (ICB) tender document instead of the National Competitive Bidding (NCB) as per the advertisement placed in a local daily newspaper dated January 16, 2019, and on the KEMFRI website.
This contravened the Public Procurement and Asset Disposal Act, 2015 which requires public entities to use the standard documents from the Public Procurement Regulatory Authority.
KEMFRI, it was revealed, omitted confidential business questionnaire form as per the standard documents issued by the Public Procurement Regulatory Authority.
The management reportedly used a form titled "bidders' information form" which does not provide information on the nature of the business, registration certificate, the value of the business, names of directors and their nationalities.
Records presented by the institute also revealed excess payments. The Institute is alleged to have incurred an unexplained additional expenditure of Sh2,433,627 on inland transportation and other services.
The institute was also accused of contravening the Public Finance Management (National Government) Regulations, 2015, which prohibits payments made out of funds earmarked for specific activities for purposes other than those activities.
It was revealed that the institute had a budget of Sh627,597,545 for research programmes, Sh116,594,000 was budgeted for PV Doria operationalisation expenses, however, some Sh37,886,770 of the funds were transferred to the State Department for Fisheries under unclear circumstances and expenditure returns from the State Department of Fisheries were not provided for audit verification.
The audit also questioned why a title deed of land in Kongowea was transferred to the purchaser before the institute received the full amount of the sale price.
Meanwhile, a Sh26,779,893 weighbridge on both sides of the Likoni channel procured in the 2015/2016 financial year continue to lie idle.