Want devolution to work? Here are the ways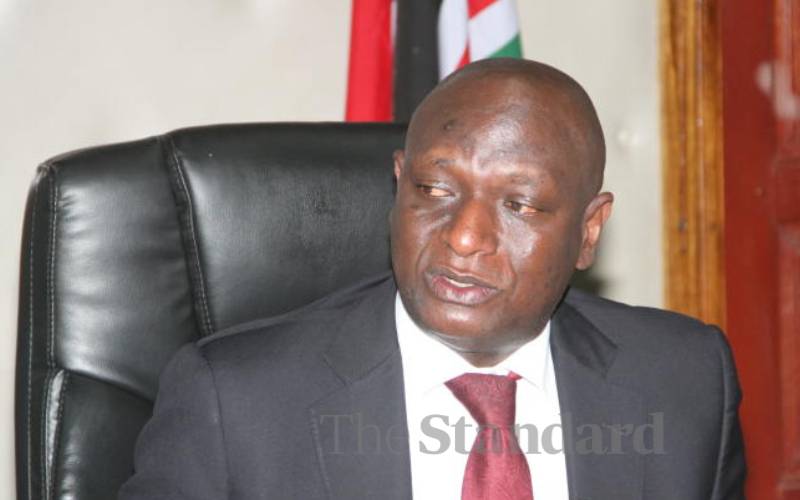 Devolution in Kenya is not an accident. Article 1(4) of the Constitution reminds us that sovereign power in Kenya is vested in the hands of the people and is exercised at both national and county levels. Article 6(2) stipulates that these distinct and interdependent levels of government ought to do business on the basis of consultation and cooperation. To quote the Council of Governor's tagline: One country, 48 governments.
Article 174 sets out nine object(ive)s of devolution around democratic and accountable exercise of power. These are national unity through diversity; self-governance and public participation in the exercise of power and decision-making; rights of communities to manage their own affairs and to further their development and protection and promotion of the interests and rights of minorities and marginalised communities.
The section also provides for social and economic development and the provision of proximate, easily accessible services; equitable sharing of national and local resources; decentralisation of State organs, their functions and services from Nairobi and checks and balances and the separation of powers. We may treat this as the foundation of devolution.
Put simply, devolution is not about the machinations of national versus county leaders. It is about the people. Unfortunately we may delete "not" from previous last sentence. By way of illustration, here is a brief selection of points made by speakers at a July 2019 conference convened by the Council of Governors in conjunction with the Senate and the County Assemblies Forum to discuss "The Future of Devolution".
There has been progress in addressing a Kenyan history of injustice, inequality and "inaccess" to services, despite the frustrations county governments face in receiving allocations from the national government. The key word in that sentence is "receiving". The national government "gives" while county governments "receive". One back story to this is a national government mega-investment agenda that has squeezed out private sector credit and hence the revenue collections necessary to support allocations.
Further, devolution suffers from poor understanding or appreciation, deliberate or not, of the Constitution at both levels. Emergent corruption and wanton wastage of resources is now a real problem. Key actors at county level must safeguard the tenets of devolution on the policy and legislative front. Simply, because government in total has many moving parts, keep a close watch on the impact of new policies and laws on devolution at national and county levels. Relatedly, work more intensively to ensure that the policies and laws that negatively impact on devolution are reviewed, revised or retired, but not renewed. Some of these date back to colonial days.
For the record, 13 resolutions emerged from the 2019 conference. These are; to establish systems and structures to promote development and accountability and fight corruption; hold governors accountable for corruption; comply with the Constitution, enhance consultation, cooperation and collaboration and establish structures to serve citizens at village level.
Others were to partner with the private sector to mitigate crowding-out effects; recognise other stakeholders in the devolution space; hold frequent progress review forums; separate the County Executive and Assembly budgetary allocations; establish the office of a spokesperson for devolution; call for national dialogue that should focus on strengthening devolution; develop a public participation framework and finally, share proposals that will go to the constitutional referendum through the Building Bridges Initiative (BBI).
Some of these resolutions were tasked to counties, two to the Council of Governors, one to the national government. Only one was shared between national and counties governments. All were eminently sensible resolutions. But why are they not already being implemented?
Therein lies Kenya's challenge - excellent high-level meetings that propose answers to questions that should already have been answered. Two, and flowing from this, do these resolutions, logical as they are, fix the core issues? Three, in a discussion about shared responsibilities, counties are left with 70 per cent of the work but 15 per cent of the cash.
There is a fourth missing question. Kenya has in place a Cabinet-approved devolution policy. In addition, among our devolution laws, Section 113 of the County Governments Act sets out county performance parameters for governors in the context of the County Integrated Development Plan. These parameters include the percentage of households with access to basic services contemplated under Article 43 (food, education, health, housing, water and sanitation and social security) and the number of jobs created through any local economic development initiatives.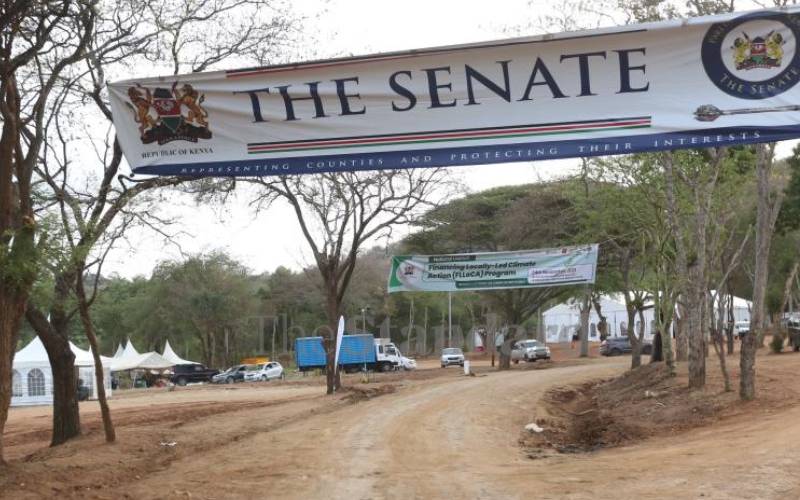 Note the wording. Not number of health facilities built (completed activity), but household percentage who access health service (output) which in the long term is about a county's state of health (outcome). As we celebrate basic achievements, higher-order thinking and action is the requirement for successful devolution. Plus, isn't Kenya the sum of its counties, where jobs and services reside? Successful devolution equals successful Kenya, not vice-versa. It cannot get any simpler than this.
How, then, do we make this work? Devolution is well defined in the Constitution. A devolution policy is in place, as are appropriate devolution laws. Yet, as the discussion thus far suggests, devolution is still an "us and them" thing between national and county governments; and not, as already proposed, an integrated enterprise in which the national level supports it, and counties deliver it.
At this point, the hackneyed term "political will" comes into play. Politicians are not that interested in devolution's higher objectives, being more at peace, especially in counties, with its base rewards and trinkets. Politicians at national level see it as an intrusion on their own space as well. Which is why the only way it moves forward is as a political, rather than developmental, project. The political project is about closing the missing link between the Constitution, policy, laws and institutions. Our next national leadership must, with county leadership, shepherd this strategy.
What does this strategy look like? Here is a general picture. Strategy - which is not the same as strategic planning - is about answering three questions; "Where are we now?" (The picture of today.) The passive way to frame this is "Where are we coming from?" (This is the context question.) Next, "where do we want to go?" (This is the vision question about the picture of tomorrow. Its passive equivalent is "Where are we going"? Third is the strategy question. In its passive form, "How do we get there?". More actively, "How do we get to where we want to go"?
At a later stage, strategy becomes strategic planning with final questions about implementation (organising the journey) and monitoring (to make sure you are still on track). The strategic management lesson we are missing ends there.
The real point, which the numbers in the previous column pointed to is, Kenya has, through the Constitution, policy and laws, written statements of commitments to devolution, yet the reality is less so. The missing link is a statement (written or not) of devolution intent – essentially a devolution strategy.
This must be an integrated strategy that balances national with county interests with both seated at the table. Intergovernmental arrangements are fine, for any of the "6Cs" - communication, consultation, cooperation, coordination and collaboration. Or in simple language, talking, walking and working as one.
But mostly, the fundamental question that a unified devolution strategy begins to address is the "distinct but interdependent" division of labour between national and county governments that the constitution seeks and demands. Or, put differently, a true "devolution theory of 48 governments in one nation".
Indeed, the one question the BBI process missed was how to address "turf wars" over the distribution of functions between national and county governments specified in the Fourth Schedule of the Constitution. To conclude, if we get this strategic thinking right, we get our true development agenda right. It begins with a prospective national and county leadership willing to appreciate that devolution is not a sub-set of Kenya, it is Kenya, so look closely at what those manifestos say. It is not simply about more cash, or more noise.