Court to rule on State's appeal requiring civil servants to resign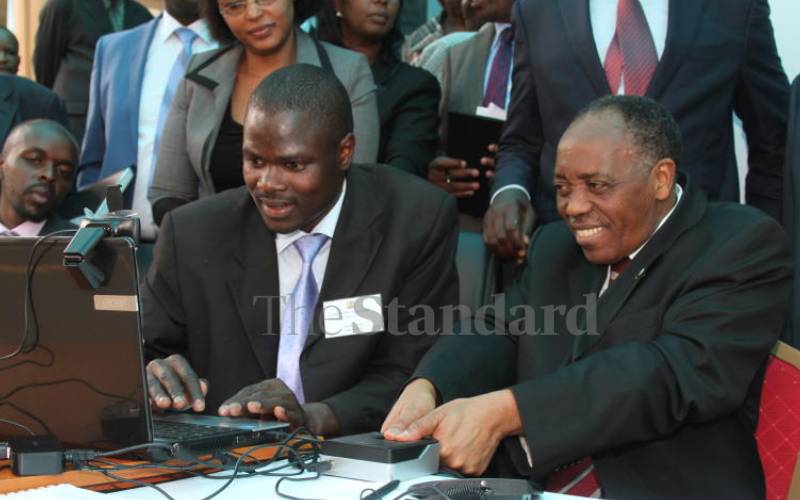 The Court of Appeal in Nakuru will on February 8, 2022, rule on a petition by State challenging a 2017 verdict that allowed public servants seeking elective seats to remain in office until the time for nominations.
Yesterday, three State institutions and 12 public servants appeared virtually before Court of Appeal judges Daniel Musinga, Wanjiru Karanja and Agnes Murgor.
The Attorney General, Chief of Staff and Head of Public Service Joseph Kinyua and 12 public servants from Embu and Bomet counties made their submissions in the case.
In a letter dated December 1, 2016, Mr Kinyua directed public servants interested in vying for elective office to resign on or before February 7, six months before the General Election.
But on March 29, 2017, Justice Njagi Marete of the Employment and Labour Relations Court barred the IEBC from disqualifying public servants seeking elective seats.
Judge Marete suspended the implementation of Kinyua's directive and declared that civil servants can only leave the office to participate in nominations or upon the conclusion of the nomination process.
"I hereby bar the IEBC, the Attorney General, Public Service Commission and chief of staff and head of public service from disqualifying public servants from any General Election for not vacating office six months to the election date," he ruled.
He added that the requirement for the resignation was unreasonable and unjustifiable in a democratic society.
Eric Cheruiyot, a resident of Kipkelion in Kericho County, in the suit accused the four government institutions of contravening the Constitution.
He argued that the quoted Election Act illegally allowed governors, senators, MPs and MCAs to stay in office while requiring other public servants to resign from office before elections
Aggrieved by Marete's judgment, the State through the AG, Public Service Commission chief of staff and head of public service appealed, claiming that judge Marete went above his jurisdiction when he gave his verdict.
"The judge exercised a jurisdiction reserved for the High Court under Articles 165 (3)(b) and (d) of the Constitution," reads the submission.
The State deposes that Marete had no right to give his verdict because the same was done by another court of similar jurisdiction in Charles Omanga and another versus IEBC.
In the case, the High Court held that the Election Act was not in violation of the Constitution and the State yesterday submitted that Marete's judgment cannot stand.
Despite Marete ruling that there was no public participation in the enactment of the Election Act, the State institutions held there is evidence on record showing there was public participation.
The State wants Marete's judgment quashed by the Court of Appeal
But public servants argue that forcing those seeking elective seats to resign six months before the election was unreasonable and unfair.