'His earthquakness': Mudavadi causes online storm over grand announcement.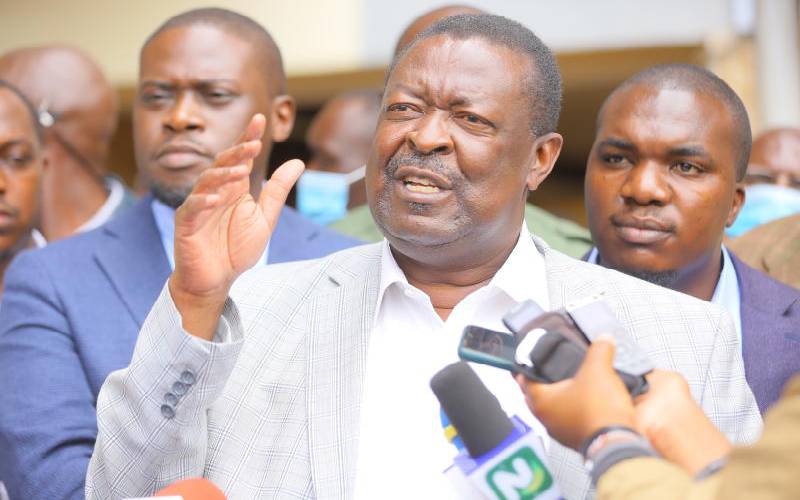 ANC leader Musalia Mudavadi has become the talk of social media for the past few days.
This is after he made remarks that he would make a political declaration that would cause an earthquake in the country.
"Mimi tarehe 23, Jumapili ijayo chama cha ANC kitakuwa na kongamano kubwa pale Bomas of Kenya ambalo litatoa mwelekeo ambo tutachukua kama chama. Siku hio nitatoa hutoba amabyo italeta msisimuko (sic) wa ardhi katika nchi hi. Hio hotuba itabadalisha hii nchi," said Mudavadi during a political rally in the Nyanza region.
This loosely translates to, "On Sunday 23rd, ANC party will have its National Delegates Congress at the Bomas of Kenya which will determine our political direction. After that, I will make a declaration that will cause an earthquake across the country. The declaration will change the political landscape."
Since then, Kenyans on social media have been cracking jokes related to Mudavadi's seriousness in politics and his ambitions for the race to Statehouse.
While some said his threat was just but hot air, others said he should be given the benefit of doubt to see if he would make good his threat.
"There's a storm coming! Who can you trust?" Mudavadi posted on his Twitter even as memelords had a field day as they hit back.
Mudavadi, who is also a principal in the One Kenya Alliance, was also depicted as receiving a haircut in a barbershop. They purported the ANC leader was preparing for the big day.
"His earthquakness the 5th doing final touches before the big declaration," a social media user wrote under the photo.
Corporate lawyer Donald Kipkorir was guilty of cracking a few ribs when he jokingly asked Interior CS Fred Matiang'i to declare January 23, as a public holiday, ahead of the announcement.
"Dearest Hon. Dr. Fred Matiang'i, as our Minister in Charge of Internal Security and Public Holidays, kindly declare January 23 as Public Holiday for public safety as Musalia Mudavadi has said he's going to cause an earthquake which may disrupt our roads, water and power supply," he wrote.
His post was shared numerous times on various social media platforms.
Others have been sharing fake statements laying claim that the weather department has warned of an earthquake on the said day.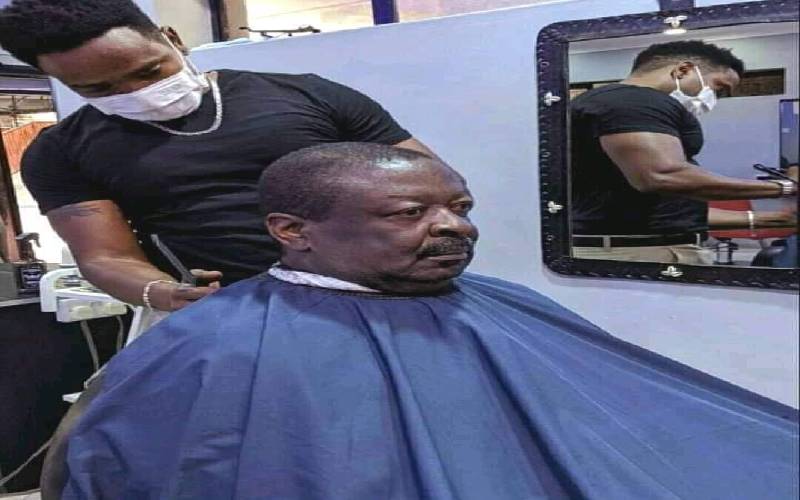 Mudavadi's supporters are eagerly awaiting the aspirant's announcement as it will give a clear direction on where he stands.
He has defied pressure to support ODM leader Raila Odinga for the top seat and maintained that he will remain in the contest to the end.
The former deputy prime minister and minister for local government has found himself in a tough place as to whether he should shelve his ambition for another candidate or go all the way.
There is still uncertainty in OKA which brings together Kalonzo Musyoka (Wiper), Gideon Moi (KANU) and Ford-Kenya's Senator Moses Wetangula as the four principals are yet to agree on a flag bearer.
As anxiety continues to mount every day among his followers, all eyes remain glued on the son of Mudamba to see whether the declaration will be earthshaking.