Bill: Senators' bravado and reality of what their jobs entail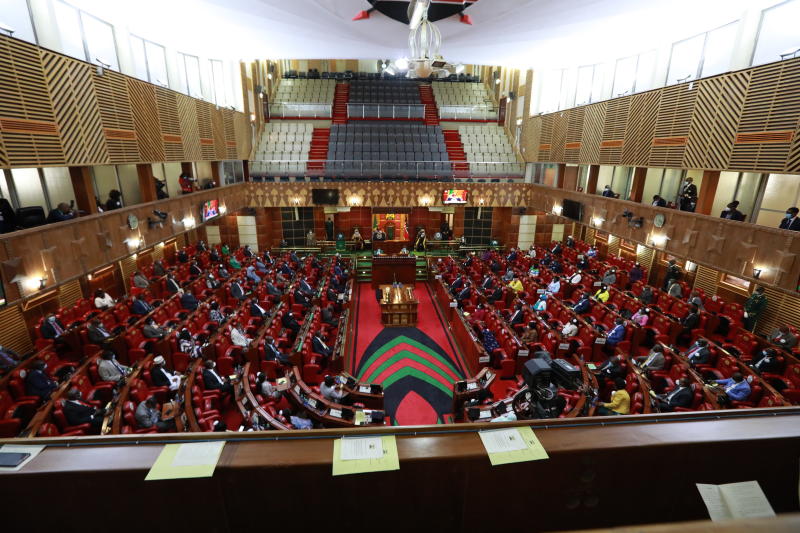 Every once in a while, one needs to be put in their place and reminded of what their job entails. Being human means that sometimes perceptions may cloud reality, and that we are gullible to believe that we are more important than we are.
Take Nandi Senator Samson Cherargei (Little Sam), for instance. On Tuesday, he thought he would educate senators on what the job demanded. "I hope this House will not be a conveyor belt," Little Sam told his colleagues ahead of the looming debate on the Political Parties (Amendment) Bill.
"We are conveyor belts," majority leader Samuel Poghisio, Big Sam, responded when his chance came, an indication of what lies ahead.
Senators, naturally, had been wittering on about being better than the Wahesh in the National Assembly, imploring upon each other to keep their fists away from their colleagues' faces when they discuss the Bill.
Elgeyo Marakwet Senator Kipchumba Murkomen kicked things off that morning, rising sooner than the clerk could finish introducing the next order - the Coalition Bill. He needed assurance that Speaker Kenneth Lusaka would allow enough public participation on the Bill, describing the National Assembly's public participation as cosmetic.
He opened up a session that saw senators remind the nation that theirs was the upper house.
Theirs mirrored an oath-taking session, with each senator promising non-violence. Of course, none promised not to shout themselves hoarse. No one enjoys making promises they are unlikely to keep.
Little Sam's remarks, which stirred up Big Sam, were a continuation of the discussions. It was a reality check that the Nandi senator needed; his work as a senator doesn't involve much thinking as all there is to think about has been covered by their bosses.
And they, senators, were only in the august House to deliver their wishes safely to the required destinations. Big Sam was right about them being conveyor belts. None of their jobs, Big and Little Sam's, were any different.
Big Sam, like his National Assembly equivalent, oldie Amos Kimunya, must ensure the Bill emerges from the Senate unscathed. On the other hand, Little Sam must frustrate the process, just as his comrades in the National Assembly vainly tried to.
Homage to the master is almost part of the Wahesh's DNA, a muscle memory from years of constant training that adjusts to the shifting allegiances.
The Wahesh are hyped up observers, puppets of their masters. Little Sam could be forgiven for forgetting his job, given he has just returned from a break off work and may need more time to attune his mind with his reality.