High number of women giving birth in Kisumu hospitals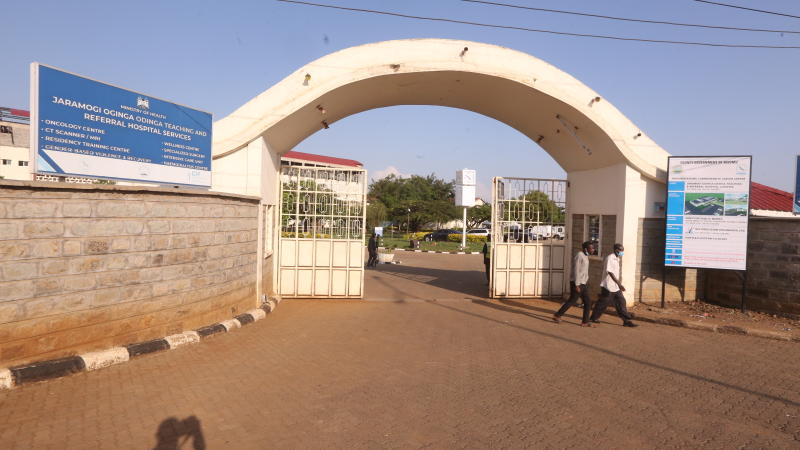 More mothers are now delivering in hospitals in Kisumu County according to health officials.
According to the officials, about 87.5 per cent of women in the reproductive age in Kisumu deliver in health facilities.
Speaking at Kisumu county referral hospital, Governor Anyang' Nyong'o said skilled delivery in the county has improved from 69 percent to 80 per cent in 2019 and 2020.
Immunisation indicators have also gone up from 53 per cent to 93 per cent.
Nyong'o was handing over Sh15 million worth of medical equipment to improve safe motherhood in the sub-county hospitals and seven facilities that are yet to be opened.
The equipment was purchased by the county with support from the World Bank grant, Transforming Health Systems.
The equipment includes modern adjustable delivery beds and mackintosh mattresses, adjustable maternity beds, examination lamps, cesarean section kits, autoclave and blood pressure machines.
"We aim to prevent maternal mortality in keeping with SDG3. The importance of safe delivery cannot be underestimated.
"In Nyakach, the construction of a maternity wing is complete and we will start building a theatre," said Nyong'o.
The governor said that the Sh18 million comprehensive mother and child maternity wing has been built at the county referral.
He said that his government was continuing to invest in the health sector to meet the rising demand.
In the last financial, the county government had completed seven new health centres and dispensaries and medical personnel had been recruited
Nyong'o at the same time told off critics who claim that his government has concentrated projects in the city only.
He said that contrary to their claims, the county government had improved the level of services in all the sub-counties.
But also said that Kisumu city deserved the projects because it has a higher popultation.
"I want to debunk this misplaced narrative by some politicians that my administration is over concentrating its development projects in Kisumu. The truth is that we are more robust in the sub-counties and there is a lot of work going on there especially on health, infrastructure, water provision and agriculture," he said.
"For example, we are right now constructing operating theatres in Gita, sub-county hospital in Kisumu and Chulaimbo sub-county hospital in Seme Sub-County. These projects are almost complete, they will be equipped and opened in this financial year."
The governor warned medical staff who pilfer medication.
"I will not hesitate to order disciplinary action against any officer who fails to account for drugs or equipment meant for the public.
"I would urge to keep watch on the money sharks who have pharmacies near hospitals with a view of sabotaging hospital pharmacy department," he added.