Ken Lusaka: How I worked with Michuki to kill Mungiki and my big reward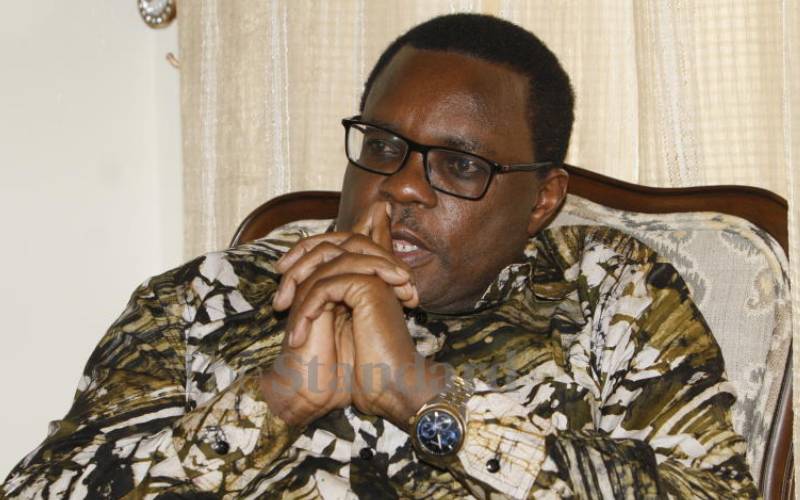 Ken Lusaka has never recovered from the news of the helicopter crash that killed former Vice President George Saitoti. The helicopter crashed in Ngong Hills, on Sunday, June 10, 2012.
Saitoti, then Internal Security minister, his deputy Orwa Ojode and four others died when the Eurocopter AS350 went down in the Kibiku area of Ngong Forest. The chopper, registration 5Y-CDT, belonged to the Kenya Police Air Wing.
Lusaka started working closely with Saitoti in 2002 when he was transferred to Kajiado as District Commissioner. Saitoti was still smarting from his dismissal as vice president.
In August 2002, Moi dropped him and appointed Musalia Mudavadi as VP. Saitoti was apprehensive about the provincial administration's role in the 2002 General Election. He feared they would interfere with the election results. He thought Lusaka had come to reinforce the election rigging.
Lusaka assured him that he would remain professional. Saitoti was elected on the National Rainbow Coalition (NARC) ticket and appointed Minister for Education. One day, he told Lusaka, "You are very professional, Bwana DC. I will work with you, but all your DOs must go."
"As DCs, we advised the government on leaders' ratings and electability. I had advised that the only leader who might be elected on a Kanu ticket in Kajiado was General Joseph ole Nkaissery. While in the military, the general had greatly helped his people. They could elect him on any political party."
As Saitoti and Lusaka gelled, the young DC learned the animosities existing in Kajiado. It became his desire to broker peace in the district. Saitoti and Nkaissery had become political enemies.
The professor of mathematics and the army general needed a working formula. Lusaka organised a meeting of the two leaders at Saitoti's Jogoo House office. They waited for hours. At one point, the professor asked him, "Are you sure this man is coming."
"Yes, I am sure," Lusaka kept telling him as he made frantic calls to Nkaissery.
"Each time I asked the general how far he was, he would retort, 'Mimi ni Maasai nakuja pole pole kwa miguu (I am a Maasai and I am coming slowly on foot)'." Lusaka was becoming desperate. He was almost giving up when Nkaissery arrived.
A great sigh of relief deflated the tension that had engulfed Saitoti's office. After hours of discussions and arguments, the two Maa leaders agreed to work together.
They shook hands amid screams of joy, song and ululation. "I was delighted that I had brokered peace between them," says Lusaka.
Lusaka learned crucial life lessons from every community he interacted with. Each Kenyan community has precious lessons that can never be learnt in formal school. The Maasai taught him the hard way.
He was to attend a meeting of clan elders at the Maasai Polytechnic in Isinya to help arbitrate over some dispute.
He arrived at the meeting late in the company of the OCPD.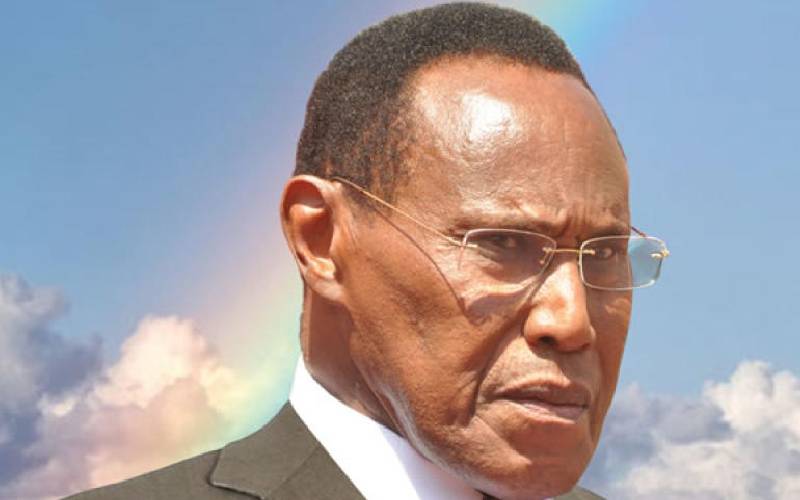 "We found all the Maasai elders standing. It is their custom not to sit until the chair of the council arrives. I quickly settled down and informed them I was in great haste and had another meeting to attend. The elders looked at me strangely," recalls Lusaka.
"Then one of them told me that I should first apologise and seek forgiveness for arriving late: 'If you are in a hurry Bwana DC, just go. When you have time, you can come back and you will find us here.' I apologised, sat quietly and followed the proceedings."
Growth under Kibaki
The world around him was spinning out of control. Heavy winds were blowing in every direction threatening to sweep him off his feet. He closed his eyes. His head was reeling. His legs could barely hold him. He was shaking like a leaf.
Despite his dreadful fear, his host continued to enthusiastically explain to him the beauty of Marakwet District from the mountaintop. The host had no idea that Lusaka was acrophobic.
He can't recall how he reached the mountaintop. He was being polite to his host, who was trying to make him comfortable in his new station. He had just been posted to Marakwet as DC.
After the 2002 General Election, a new government, led by Mwai Kibaki, was installed to replace the 24-year rule of Daniel arap Moi. The new government came with major changes in the provincial leadership.
Cyrus Gituai, who was appointed Permanent Secretary (PS) in the Office of the President, picked Lusaka to go to Nyeri as DC.
Lusaka moved to Nyeri, where trouble awaited. The man he was to replace in Nyeri refused to leave.
"When I reported to Nyeri, the man I was supposed to take over from said he was not going anywhere. My Kajiado replacement, Ernest Mwinyi, had arrived from Butere and ready for taking over," he says.
After two weeks without a station, he was summoned to Harambee House and asked to pick between Marakwet and Marsabit. That is how he reached the mountaintop.
Fighting mungiki
The head, with fresh blood still oozing from its base with the neck, sat on a thick muddied stick. It had been placed on the roadside. The bloodied torso of the unidentified murder victim lay five kilometres away. It had been dismembered, with legs and arms torn apart and intestines strewn on the road. It was a chilling sight to behold!
Petrified, men and women stood in dead silence at a safe distance, waiting for the police.
The morning chill and overnight drizzle conspired to intensify the horror of the horrid events that took place the night before. Residents spoke in low tones. The police arrived to take away the decapitated head. This horrid scene was becoming a weekly occurrence, a chilling message from the dreaded Mungiki sect.
The government was slowly becoming irrelevant in Central Kenya. Mungiki had established a parallel government with a tax collection system.
Each time one visited his or her parents in Murang'a, they had to pay some money to Mungiki. They paid for both their vehicles and the visit. Residents paid tax for each new calf. There was a tax for building a house or sinking a toilet.
After a six-month stint in Marakwet, Lusaka was transferred to Murang'a. He had entered the territory of then Internal Security Minister John Michuki, who was meticulous and keen on detail. The Mungiki menace was running his patience thin.
The day Lusaka arrived, he went straight to a public rally, which was to be addressed by PC Peter Raburu. The public urgently needed reassurance. Lusaka told the rally, "I have not come here as a tourist. I have come to deal with the Mungiki menace. Their time is up. There is a new Sheriff in town."
"I told Raburu that we should not issue empty threats, otherwise people would become impatient. I requested enough security for night operations. With a lorry and 100 askaris, we launched a serious night swoop. We had to send a powerful message that things were different," he recalls.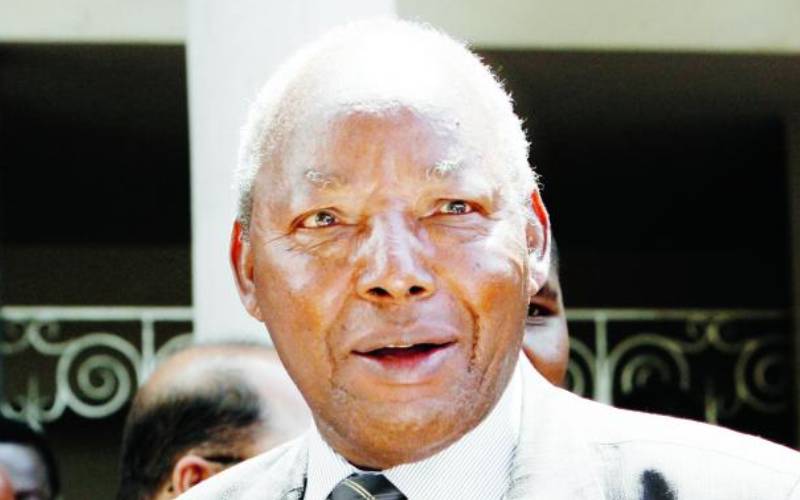 He worked with a very effective OCPD, Jacinta Muthoni. Their security operations were well-planned and meticulously executed. Muthoni had many criminal fighting techniques. At times, she would disguise herself as mama mboga and spend hours in matatus gathering intelligence.
The Mungiki sect had killed many people. They, however, made a terrible blunder. In their quest to kill Michuki, they raided his Murang'a residence. On the evening of the attack, Lusaka and Michuki had spent some hours discussing security operations.
Michuki then used a different route to his home. He escaped an ambush. The attackers had attempted to gain access to his house by shooting down the door. The bulletproof door was extremely strong. The police recovered 51 cartridges at the scene.
After the failed attack, the assailants, while fleeing from the home, met with the area chief, who they killed. The next day, at 6am, Lusaka joined Michuki and Commissioner of Police Hussein Ali at the scene of the crime.
Ali wanted the matter handled quietly, but Michuki told him: "We cannot hide reality from the world. People must know that my residence, the minister-in-charge of internal security, which is next to a police station, had come under attack."
All the police officers at the station were transferred. Michuki told Murang'a parents to plead with their sons to desert Mungiki, or they would attend their funerals. By 2008, when Lusaka was leaving Murang'a, the cult had been contained.
When bulls fight
Lusaka loves watching bullfighting events entrenched among Spaniards and the Luhya of Western Kenya.
He tenses each time the animals speed towards each other or their human targets. In Kakamega, the annual bullfighting event does at times turn bloody. There are occasions when the bull handlers, like their Spaniard counterparts, get caught up in a bloody and spine-chilling thrust of the sharp horns.
While working in Murang'a, Lusaka was literally caught up between two mighty bulls.
Former Education Minister Joseph Kamotho and Michuki were sworn enemies. Lusaka had no idea when he reported to Murang'a that these two had been in combat for years. He found himself caught between their fury and sharp horns.
Kamotho was a staunch supporter of President Moi and Kanu. Michuki was an avowed enemy of the Moi regime. Their enmity intensified when Kamotho's driver at the behest of Kamotho thoroughly whipped Michuki. The war had been fuelled.
"I met Kamotho only once under tricky circumstances. I attended a secondary schools soccer tournament, where Kamotho was the chief guest. On my way home, Michuki called and asked me: "Bwana DC habari ya kandanda (How was the football match)"?
I responded, "Imekuwa safi kabisa. In fact, I have now confirmed what this guy thinks of you. He truly hates you and will do anything to fight you. I pretended to be watching the match but in reality, I was gathering intelligence."
As the DC, it was difficult for him to turn down the invitation to the match. However, he had to quickly think on his feet when Michuki called.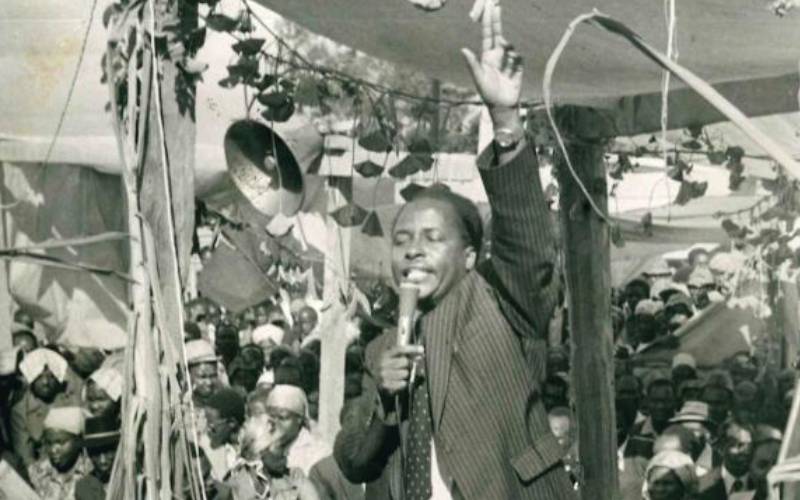 Then came the 2007 General Election.
Lusaka campaigned hard for Michuki. He was the only elder politician from Central Kenya elected in 2007. Then came the post-election violence. Lusaka was in a very precarious situation.
Being in Murang'a and perceived as hailing from enemy territory, his family was worried for his security and asked him to leave but "I told them I could not run away from my duty and post." Things eventually settled down.
Then one Saturday afternoon in April 2008, he was discussing administrative matters with Michuki over a cup of tea. Michuki briefed Lusaka about an important function that President Mwai Kibaki would be presiding over in Murang'a.
Kibaki's tour
The following day, President Kibaki came calling. He was passing through Murang'a when nature called. He needed to answer the call at the DC's house.
"I found myself with Kibaki, his wife Mama Lucy and Michuki in my living room. During this brief moment, Michuki turned to Kibaki and said: 'Your Excellency, if we had more DCs like Lusaka here, even if they were only five in the whole country, we would be very far as a nation.' Then it happened.
On April 21, 2008, Lusaka was travelling by road from Western Kenya when a reporter called him: "Sir, are you aware you have been appointed Secretary Provincial Administration?"
"I asked my driver to stop the vehicle around Timboroa area. I made a few calls to confirm his statement. I was in pleasant shock," says Lusaka.
Michuki's recommendation had spiralled me to a major slot in government. When I met Michuki later that day, he gave me a broad smile, shook my hand and said: "Kijana, now you are the boss." My new minister was my good friend, Prof Saitoti.
In 2009, Lusaka became a full Permanent Secretary (PS) in the Ministry of Livestock Development.
He established a good team and worked closely with the Director of Veterinary Services. They launched a successful countrywide campaign to eliminate rinderpest.
He worked hard to dismantle cartels that had wired themselves into certain departments for more than 20 years.