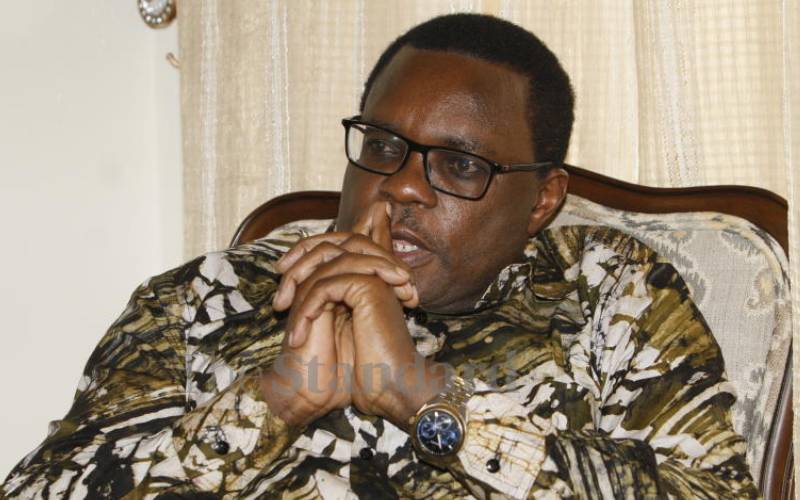 By Caleb Atemi | 5 months ago
Nkaissery tours July games venue
Internal Security and Coordination of National Government Cabinet Secretary Joseph ole Nkaissery yesterday inspected the Kenyatta University grounds, which are being renovated for the upcoming IAAF Youth Championships in July. He was taken on an extensive tour of the hostels, kitchens, recreational halls, athletes dope testing rooms, and the brand-new tartan track, which is still under construction. He expressed satisfaction with the work done so far.
Standard Sports | 5 years ago
Mr General, Kenya isn't one big barrack
I read somewhere that one of the worst jobs one can do is at a sperm bank, but I am reviewing this persuasion after watching our new Interior Cabinet Secretary Joseph Ole Nkaissery go about his new job.
Kipkoech Tanui | 7 years ago
Mr General, Kenya isn't one big barrack
I read somewhere that one of the worst jobs one can do is at a sperm bank, but I am reviewing this persuasion after watching our new Interior Cabinet Secretary Joseph Ole Nkaissery go about his new job.

Kipkoech Tanui | 7 years ago

;