JSC invites Sonko to record statement over claims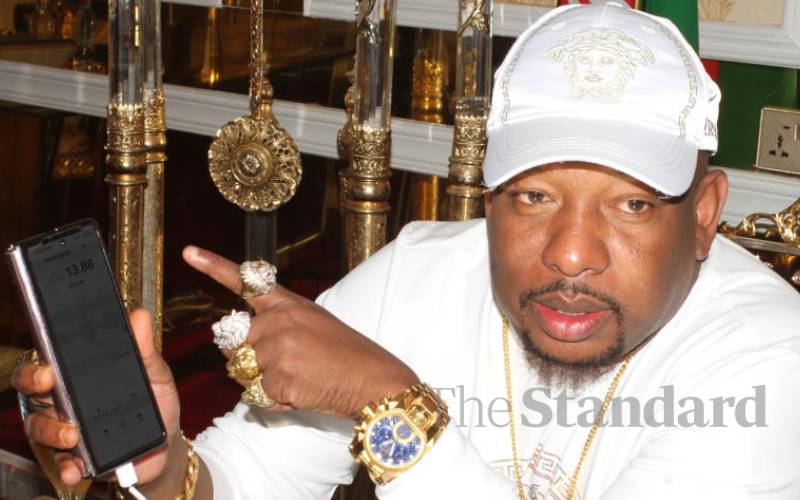 The Judicial Service Commission (JSC) has summoned former Nairobi Governor Mike Sonko to appear before it and give evidence he has against a High Court judge.
The commission also summoned two other petitioners – Imgard Beige and David Leboo – who also lodged complaint against the judge's conduct in handling a succession dispute.
In the Sonko complaints, the JSC, in the latter dated November 23, notified him that they had initiated their own motion to investigate the judge following video and audio clips he posted on social media to expose an alleged scheme by the judge to bungle his impeachment case.
"The commission shall require you to appear in person within seven days to record a statement and for your personal attendance for the oral hearings scheduled on December 14 at the JSC offices," read the letter signed by JSC Secretary Anne Amadi.
A similar notice was issued to Beige and Leboo, who were requested to supply all evidence they will be relying on against the judge within 14 days and to appear in person for the oral hearings on December 14.
Sonko accused the judge of misconduct and bribery that made him lose the petition challenging his impeachment, and that he has sufficient evidence to prove the judge is corrupt.
According to the former governor, the judge had an interest in land which he rejected and that the judge opted to revenge by dismissing his petition challenging his removal as governor.
He swore that since they were already in conflict over the land transaction, the judge refused to recuse himself from hearing his case and that he was heard discussing merits of the case with third parties to influence the outcome.
Sonko said he will supply JSC with audio recordings of conversations the judge allegedly had with third parties, including his former lawyers, where they allegedly demanded a bribe of Sh50 million to rule in his favour.
"The conversations in the audio clips suggest he had ceased being independent and impartial, and a clear manifestation that the integrity of the judgement was tainted and should be recalled forthwith," he swore.
Sonko also implicated an MCA from Nairobi County and a man as the people who were used to reach the judge to dismiss his petition.
He claimed that the man is a nominee and the judge's brother who acted on his behalf to collect bribes. He added that he has video recordings of the man allegedly admitting to being part of the team that approached the judge to fix him.