Infrastructure: Raila urges nations to fast-track projects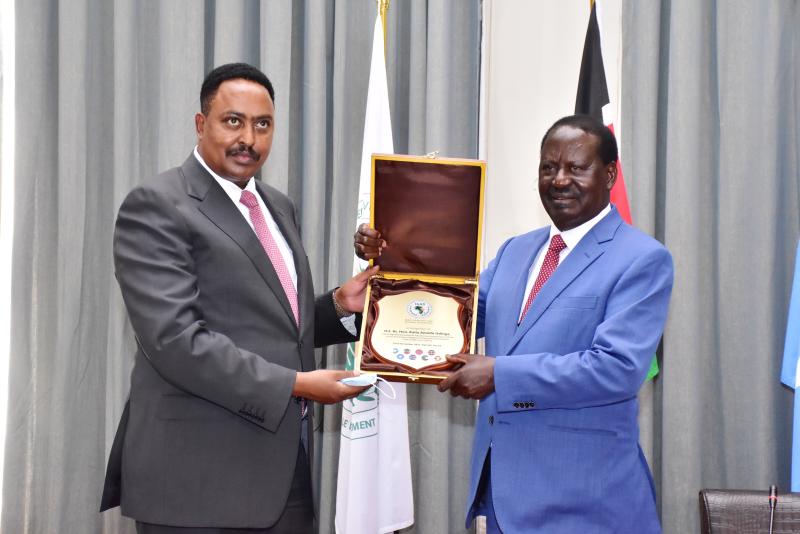 Orange Democratic Movement party leader Raila Odinga has urged African governments to fast-track infrastructure developments in the Horn of Africa.
Speaking while opening a three-day development partners' roundtable talks on Intergovernmental Authority on Development (Igad), Raila said faster infrastructure development is the most important enabler of trade among nations.
Raila, who is also the African Union High Representative for Infrastructure Development, was presiding over three-day roundtable talks aimed at securing support for regional infrastructure to promote economic development and integration.
The meeting offers an opportunity for the development partners to exchange views and network with development partners, investors, and other stakeholders.
"The Igad Infrastructure Master plan has highlighted well the short-term priority projects. There are 61 projects in transport, nine projects in energy, 14 projects in ICT, and five projects in trans-boundary waterways. These are projects that need to be implemented by 2024," said Raila.
His sentiments were echoed by Igad Executive Secretary Workneh Gebeyehu, who said the region is constrained by inadequate infrastructure.
"As a consequence, regional integration has fallen short of expectations. However, the establishment of adequate infrastructure would lead to productivity gains by up to 40 per cent," said Mr Gebeyehu.