The mystery of Kenya's Sh100m girl Felista Njoroge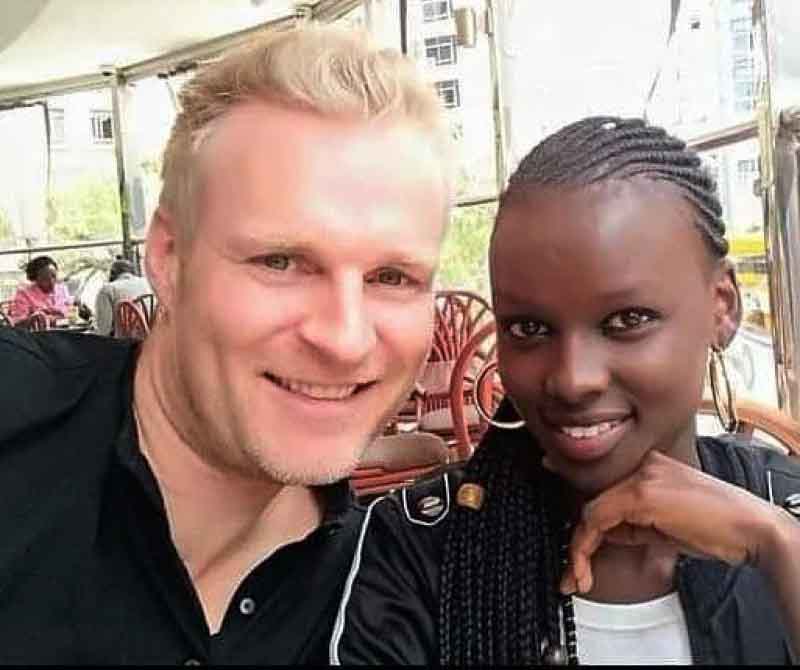 The mystery of a 21-year-old Kenyan girl whose bank account ballooned from zero shillings to Sh102m in a matter of days deepened yesterday after it emerged that she had left the country.
Felista Nyamithira Njoroge, described as a student at Nairobi Technical Training Institute (NTTI) is said to have left the country on October 2, two days after the Assets Recovery Agency (ARA) moved to a Nairobi court to freeze transactions of the monies.
In just three days, from August 4 to 6, Ms Njoroge's account rose from zero to $914,920 in four batches of $229,980, $231,980, $224,980, and $227,980.
When an explanation was sought, Ms Njoroge told the investigators was meant to be invested in "land projects and safaris."
By the time ARA was summoning her to its offices, Ms Njoroge was long gone. Initially, her advocates - Ndindi & Nadida Advocates sought clarification on the nature of the summons before coming out in full on her availability.
"We would like to inform you that our client, Felista, is currently not in Kenya and in fact left the country on October 2. We do not have information on when our client will be coming back to Kenya," the firm said.
Ms Njoroge on the other hand is out of the radar. Efforts to reach her through her lawyers and searches in social media bore no fruits.
First, keying in her name on the search tab on Twitter, Instagram and Facebook bore zero results. while her advocates declined to respond when asked of their client's whereabouts, contacts, or even an interview.
"We are not in a position to make any comments at the moment. We will call you," the handler of the firm's helpline responded.
It took a lot of convincing and push for them to commit; "call us in a week we will be free to talk about it then."
The only details in public are name, bank details, and a few pictures of her and her Belgian lover.
Our attempt to reach out to the Belgian, in hope of getting more details of the newest and youngest millionaire, equally proved unsuccessful.
Marc De Mesel enjoys a rich social media presence with about 10,000 subscribers on YouTube (active since 12 years ago) and around the same followers on other platforms.
At about 1430hrs we sent a message to his Facebook account inquiring if he would mind having an interview with our publication.
By 1645hrs, Mersel's account had read the message and blocked the sender from viewing his page details.
On trying to reach the page, we were met by "This content isn't available at the moment." When this happens, it's usually because the owner only shared it with a small group of people or changed settings on who can see it, or it's been deleted.
A look at his YouTube account which has 11,200 subscribers revealed that the German first posted on the platform 12 years ago, a video that garnered 596 views.
By then, 2009, the Ms Njoroge would have been around ten years old.
His YouTube videos are mainly clips focused on Cryptocurrency and Bitcoin. However, sometimes, though rarely he gets to share his personal life.
His latest post on September 19 was an eight-minute video of him ranting about how he was arrested and taken away on suspicion of money laundering.
"I knew there was more violence in Africa than Europe but without any notice, summon or question by police, suddenly being arrested in my home, seizing my laptop, phone and passport, taken away handcuffed, as well as my pregnant girlfriend, I did not expect."
"Turns out we were suspected of 'money laundering due to a bank gift I had made to my girlfriend, and for which we had submitted the requested paperwork to the bank. Not feeling safe anymore in Kenya," he captioned the clip.
According to him, they have two children with Felista and are expecting a third one. He discloses in the video that they live around Lake Naivasha, Nakuru County.
There have been speculations that the millions could be proceeds of money laundering, and had, consequently, applied to have Njoroge's account frozen.
Justice Esther Maina has ordered that the money, which was banked at Co-operative Bank, be frozen for 90 days to allow ARA to establish its source.
"An order is hereby issued prohibiting the respondent (Njoroge), her employees, agents, servants or any other persons acting on their behalf from transacting, withdrawing, transferring, and, or dealing in any manner in respect of any profits or benefits derived or accrued from the funds," the judge directed.
Before that, the Belgian had written to the bank affirming it was his gift for her to build financial security for herself and their future children.