Knec to pay man Sh2m for denial of certificate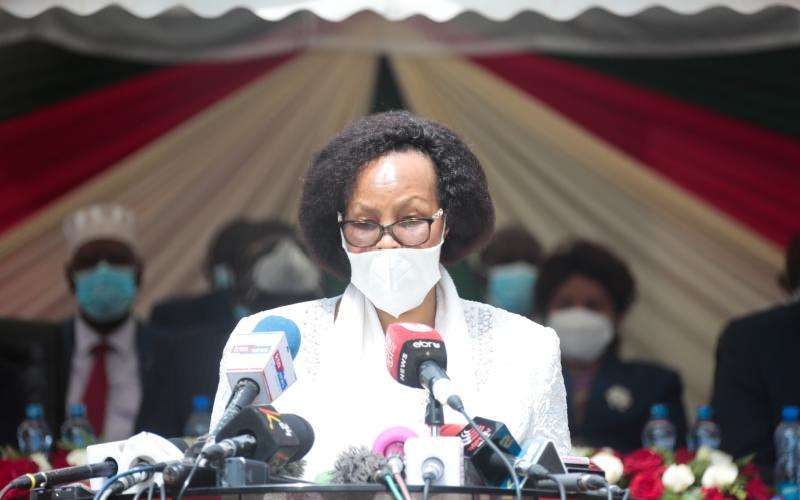 A High Court in Nairobi has ordered Kenya National Examination Council to pay a man Sh2 million as compensation for failing to issue him with a new certificate after changing his name. Justice Anthony Mrima in a judgment delivered last week said Knec violated Wesley Mdawida Charo's rights.
The judge ordered Knec to amend its records to reflect Charo's change of name from David Wesley Mnyika Mwanyia to Wesley Mdawida Charo.
He further ordered Knec to recall Charo's Kenya Certificate of Primary Education and Kenya Certificate of Secondary Educations certificates and to issue him with new ones in the name of Wesley Mdawida Charo.
"General damages of Sh1.5 million is hereby awarded to the Petitioner (Charo) as against the 1st Respondent (Knec) for violation of the Petitioner's rights. Exemplary damages of Sh500,000 is hereby awarded," ordered the court.
Charo had sued Knec and Commission on Administrative Justice. The court, however, dismissed his claim against CAJ.
Charo sat for his KCPE and KCSE in 2004 and 2008 respectively. Both his primary and secondary education certificates bear the name David Wesley Mnyika Mwanyia.
Seeking to further his education, Charo applied to The University of Nairobi for a Diploma in Business Management course. On the basis of the qualification and names appearing on his KCSE Certificate, he was admitted to the Diploma programme.
Charo in the course of his university education changed his name through a Deed Poll dated January 21, 2015.
It is his case that his name change was accordingly published vide Kenya Gazette Notice Vol.CXVII-No.58 dated June 5, 2015.
He stated that his new identity was subsequently updated in the Integrated Population Registration System thereby facilitating the same to happen his other accounts like Kenya Revenue Authority, Independent Electoral and Boundaries Commission, National Transportation and Safety Authority, National Social Security Fund and National Hospital Insurance Fund.
He said the failure to effect that change has rendered him unable to graduate from the University of Nairobi and secure employment by use of his academic certificates under his new name like everyone else in the society.
Charo said he had already completed his academic training at the University by the time he approached Knec in December 2017 and since then he has missed a total of six successive graduation ceremonies.
He noted that he has been unable to secure any job due to the discrepancy in his National Identification Card and academic certificates.
Wilson Chelimo, the Deputy Director, Examinations Administration Department said the decision not to replace Charo's Certificate was guided by the fact that it had no provision for altering or changing certificates once issued.
He said the Deed Poll had a prospective effect but could not apply retrospectively to certificates that had been issued many years ago.