MPs seek views from public on proposal to double CDF cash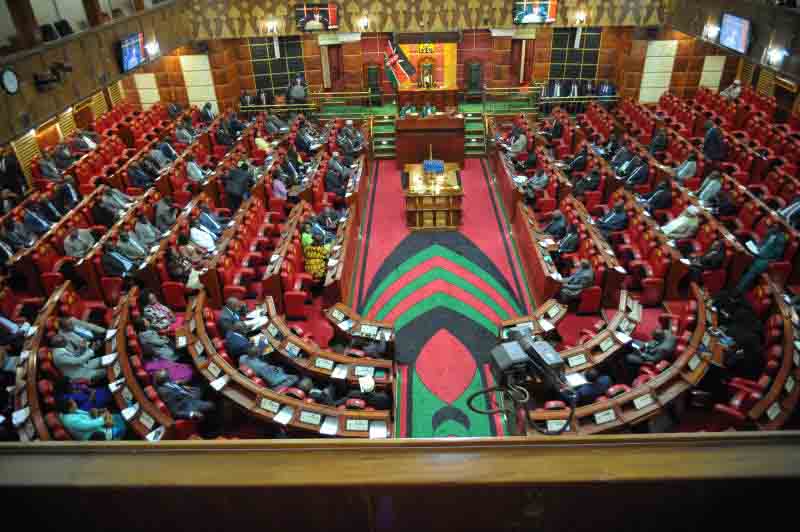 Taxpayers may soon shoulder a heavier burden if MPs succeed in pushing through proposed legislation seeking to double allocation of the National Government Constituency Development Fund (NG-CDF).
An 11-member select committee is collecting public views in 17 counties on the NG-CDF (Amendment) Bill, 2021, which is sponsored by Kanduyi MP Wafula Wamunyinyi.
The NG-CDF was allocated Sh41 billion in the current budget, and an average of Sh137 million per constituency. Doubling the amount will see each of the 290 constituencies get about Sh274 million.
The NG-CDF board has said it is satisfied with how funds are used across the country.
But the push to change the 2015 Act comes at a time Auditor General Nancy Gathungu has faulted the use of NG-CDF, singling out 70 constituencies where the committees could not account for bursary funds.
The committee is visiting Kisumu, Isiolo, Kakamega, Bungoma, Kirinyaga, Murang'a, Nakuru, Nandi, Usain Gishu, Turkana, Lamu, Isiolo, Garissa, Mombasa, Kwale, Machakos and Nyeri counties.
Aldai MP Cornelly Serem, who is leading the team in the Rift Valley, said, "We are seeking to review the NG-CDF Act of 2015 that caps the national allocation at 2.5 per cent to five per cent."
He added: "This increased allocation will address myriad issues affecting the people, and the funds have assisted to tackle challenges in hardship areas for pastoralists."
Mr Serem said that the government "is committed to 100 per cent transition from primary education to secondary. However, there is the challenge of infrastructure and amenities like water, accessible roads and grounds for games."
"We are also overwhelmed when it comes to bursaries, which consume a huge chunk of funds and only Sh80 million is left for development. There are no funds for emergence like collapsed toilets in schools or impassible roads. We also need funds set aside for youth development and sports," he said.
The Bill has undergone First Reading in the National Assembly and has been committed to the select committee for consideration and reporting to the House for adoption or rejection.
Due to the need to comply with Ministry of Health Covid-19 measures, members of the public are encouraged to prepare written memoranda on the Bill and email them to the clerk, Michael Sialai, by Friday at 5pm.
The proposed changes come at a time MPs have faulted the National Treasury over delays in releasing the funds thereby disrupting the implementation of projects. The fund is supposed to complement the national government projects in constituencies.