Health ministry in a spot over Sh80b owed to company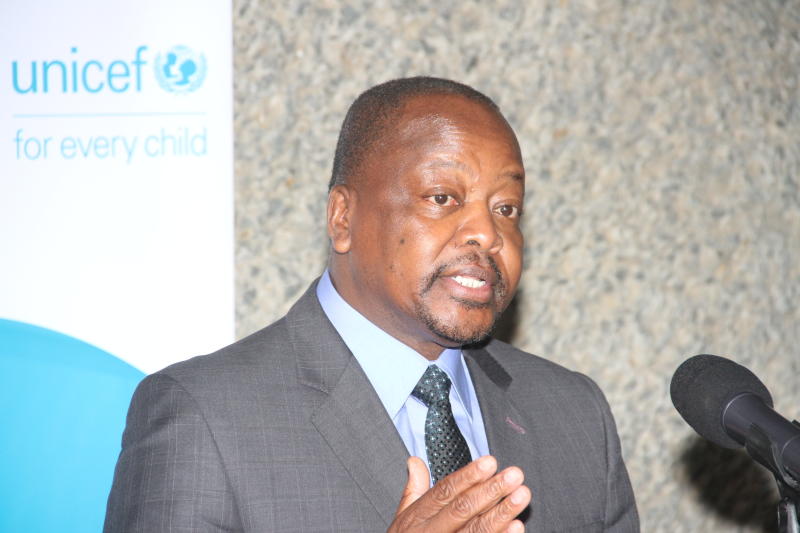 The Ministry of Health is on the spot over pending bills running into billions of shillings, accrued from perennial reluctance to obey court orders.
Members of the National Assembly yesterday blasted the ministry–and by extension the government–for failing to satisfy court settlements in which they had been accused of not honouring contractual obligations.
That was after a petitioner asked Parliament to help him secure Sh80 billion from business that his company transacted with the ministry between 1995 and 1997, most of it being interest.
Divyesh Patel of Equip Agencies Limited told the House that he supplied the Health Ministry with anti-malarial equipment and drugs at a cost of Sh1.16 billion and never received any payment.
Sought legal redress
He said the company sought legal redress, with the High Court awarding its owners Sh1.86 billion and an 18 per cent interest per annum accrued from 1999.
The petitioner claimed that the government appealed the decision but lost after the High Court upheld the judgement.
"Honourable members, the petitioner claims that the Ministry of Health defied the decrees of both the High Court and the Court of Appeal, and therefore, the decretal amount had risen to over Sh80 billion as at February 2020," Deputy Speaker Moses Cheboi said during the plenary sitting yesterday.
"The petitioner claims that in a bid to settle the matter amicably, the company voluntarily negotiated with the Ministry of Health, the National Treasury and the Office of the Attorney-General and offered an irreducible sum of Sh15.25 billion plus costs, down from the decretal amount of Sh80 billion due to the decree holder."
Patel told Parliament that the government ignored his offer to scrap off Sh65 billion of the amount owed to his company.
Overseas suppliers
The situation, he said, had threatened to sink Equip Agencies Limited, which currently owes overseas suppliers credits amounting to Sh9 billion, and has tax arrears of Sh3.6 billion, which include penalties.
This is not the first time the ministry finds itself in a similar spot. In her 2019/2020 audit report, Auditor General Nancy Gathungu revealed that contracts cancelled by the ministry two decades ago had left the government with Sh40 billion in pending bills.
MPs accused the government of willfully ignoring court decisions. They proposed measures that would compel the State to honour court settlements.
"It is unfortunate that some government officials don't obey the rule of law. It is important to treat court orders with respect. Court orders are not opinions," said Nandi Hills MP Alfred Keter.