Mike Sonko accuses private developer of illegally taking land meant for school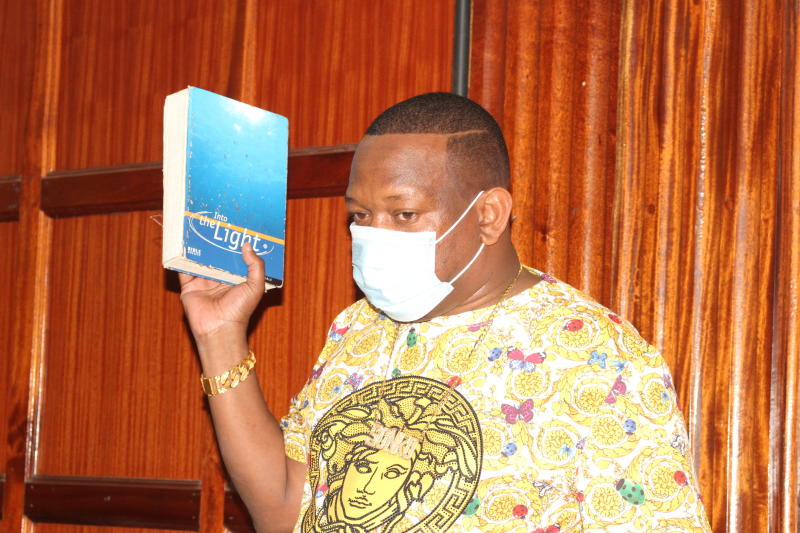 Former Nairobi Governor Mike Sonko has accused a private developer of illegally taking over land belonging to a school and turning it into a business complex.
Sonko yesterday took to the dock to testify in defence of Kamukunji Secondary School, against the private developer, Inter-Countries Importers and Exporters Limited. He pleaded with the court to revoke the title, which he claimed was irregularly issued to the company.
"The land is part of Kamukunji Secondary School and was designed to be the school's playground. It should have not been sub-leased for any other purposes," he said.
Sonko said that in 2013, when he was Senator for Nairobi County, he received a petition from the school asking for his support to stop the developer from encroaching and excavating the land.
He told the court he conducted a search at the Lands office. It revealed that the land was held in trust by the then Nairobi City Council for public use, and was not available for transfer to private entities.
"After I discovered that the land was meant for the school, I wrote to then Governor Dr Evans Kidero, who promised to revoke the title that had been issued to the private developer," said Sonko.
He testified that he made another follow-up with the Education CS Jacob Kaimenyi, who also promised to have the land returned to the school, but that did not happen.
He told Environment and Land Court Judge Ogutu Mboya that since Dr Kidero and Dr Kaimenyi failed to take action, he partnered with the school's management to file the suit in 2014.
Asked if he took any action to repossess the land when he became Nairobi governor in 2017, Sonko told the court the dispute was already in court at the time, and that he was waiting for the court process to conclude before taking any steps.
The school wants a court order to evict the private developer and to stop them from occupying the school's playground. Hearing continues.