Inside the tragic world of Mike Sonko
The last days of Mike Mbuvi's governorship of Nairobi were underlined by chaos.
Chaos that was amplified by his penchant for recording private conversations that were then to be published on his social media handles, hurling expletives at anyone with opposing views and, to put it mildly, being a nuisance not just to everybody around him, but to himself as well.
By the end of it all, and on December 17, 2020, when his term was officially brought to an end through an impeachment vote in the Senate, Mbuvi was left abandoned and alone. Ending his tenure in the opposite way he started his political life. He was alone and left to the mercy of the courts.
When he started he was with people and for a brief period in life, seemed to represent the hopes and ambitions of the downtrodden urban poor.
With time though, the people only served as a stepping stone to better things. Higher ambition and even higher aspirations.
But to understand Mike Mbuvi Sonko, one has to go to the very beginning. His beginning, like many of those with whom he had shared moments in the country's legislature, is not straight forward.
His origin story, just like his exit from power is complicated.
The Hero of Buru Buru
There's something about Buru Buru that holds onto those who've experienced it. Like the cut of first love, those born and bred in the estate or those who move into the former middle-class abode find it hard to forget.
Buru Buru is in their speech. In their mannerisms. In their outlook in life and in their camaraderie. Buru Buru residents are fiercely protective of their turf. Indeed, in the early 1990s, like many other city residents, young men and women from the estate would make it unbelievably hard for those from neighbouring estates like Jericho, Harambee, Uhuru and many others to get a foothold into the estate. "We wouldn't even let outsiders look at our girls," Frank Mwangi, says. Frank, aged 41, has lived in Buru Buru all his life.
But, even with this sort of protectionism going on in the estate, Sonko, as an outsider came in to dominate the political and social scene of this estate for more than a decade. But before Buruburu, there was his life in Umoja.
"We never knew what he did in Umoja," Frank said. "We knew him because he would come to hang out these sides but didn't know what his hustle was. He was just always busy with things."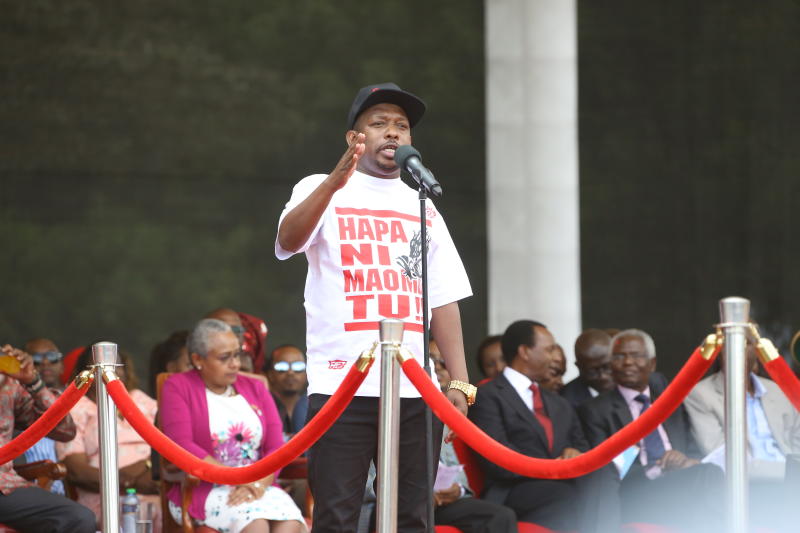 Soon though, Umoja became too small for him. The man had bigger plans. For his next move in life, he needed a partnership so he called onto an old acquaintance, an Italian living in Mombasa and together they got into the hospitality business.
This new partnership gave birth to Casuarina Restaurant and Bar.
"This made him very popular," says a former neighbour in Buru Buru. "Soon, everyone was talking about him."
The neighbour, like many who spoke to The Standard, was not willing to have his name on the record.
"There are many things going on and he is my friend. I don't want him to think I am speaking about his life to the media," our source said.
The two have served in various local administration units within Eastlands and have even visited each other's homes. Sonko to the man's Buru buru home and him to Sonko's Mua Hill's house.
In a couple of years, Casuarina became one of the most popular clubs in Nairobi.
"A night out was not complete without a session at the club. Soon, everyone wanted to know who the owner was."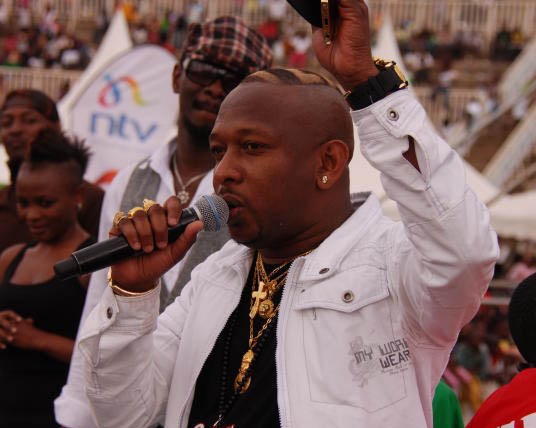 After Casaurina then came the Matatu business.
It is here, another source told us, where Sonko truly engraved his mark on the youthful population. The Buru buru public transportation sector was just catching up to what other matatu routes were already dying. Throughout the city, the manyanga craze was catching on. Commuting had become a much fancier and noisier affair.
Loud music, TV screens, satellite dishes and incredibly loud graffiti became the standard for matatus in popular routes.
For years, this was dominated by fleets operating along the Eastleigh and parts of Jogoo Road routes. When Sonko got into the business, he ran away with these bragging rights. Buruburu matatus became the kings of flash. Everyone else was playing catchup.
At some point, he even introduced a double-decker bus. Sonko was pulling all the stops to show that indeed he was the kingpin in the industry that had previously been in the control of old money.
In him, the young men of Buru Buru saw themselves.
"This is how he got into the psyche of the masses," Alice Okelo, a psychologist says. After this, he became pretty much unforgettable."
When the by-election happened in September of 2010, Sonko was not a stranger in the local scene. Many didn't know him on the national platform, but in Eastlands, is was a reputation that was slowly building into that would snowball into a larger than life figure.
Our source, who lived in Sonko neighbourhood for close to a decade says the youths were already aquatinted with him at election time.
"He was friendly and had many ways of appealing to youth. The youth really knew him through the club and the manyangas. He unashamedly used these two to campaign for his seat."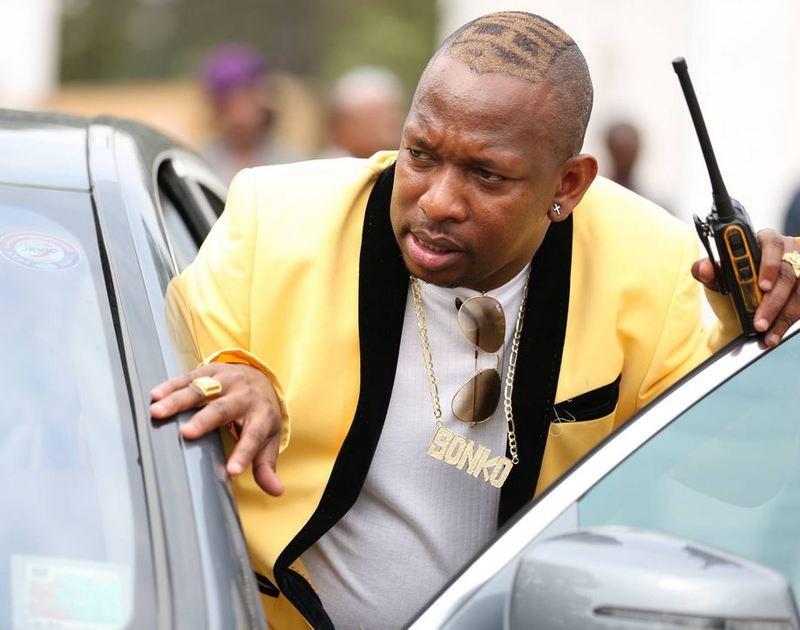 There were days in the week where he offered free rides to and from town.
"He was a generous man," the former neighbour says. "And the voters responded."
POLITICS: ELECTION AS MP
Nothing could have announced Sonko's arrival on the national platform louder than his well-deserved heist in the September 20th 2010 by-election for the vacant Makadara MP seat. And for the next decade, he dominated Nairobi politics, polarized views of city residents and ascended to one of the highest seats in elective politics.
When he vied for the Nairobi Senator seat just two years after becoming Member of Parliament, Sonko was voted for by an impressive 808,705 people, his nearest rival and ODM candidate Bishop Margaret Wanjiru came second with 525,822 votes.
This was no mean feat. At the height of his nationwide popularity, Sonko, according to those who know him, felt like he was a mere heartbeat away from one of the most coveted political seats- the presidency- and if he played his cards right, he could get to State House. Or in the worst-case scenario, occupy Harambee Annex.
But before all this came to pass, the madness, perhaps building up from a previous life set in. And now, what was once a shining star seems to be dimming.
Age hasn't taken away Ruben Ndolo's stocky physique and it only takes a stubborn bee to bring out instincts that have become second nature after years of being in the boxing ring as an amateur and later professional boxer. Ndolo is seated at one corner of the Java coffee Shop in Nairobi's Hurlingham area.
From his table, his deep-set eyes see almost everyone who comes into the café. Like most of his peers born into working-class families who have now found success in one way or another, he spends most of his time in meetings. Lawyers. Grassroots mobilisers. Politicians, both past, present and aspiring.
On the day of the interview, he is wearing a pink striped shirt, navy blue pants and black shoes.
He has put aside the tracksuits that he was so famously known for that had his boxing promotion business, Matchday Promotions, at the back during his earlier years in politics. He is just from the gym and is rearing to order a rather minimalist breakfast. Chai dawa and two beef sausages. He agonizes on whether to get a croissant but passes.
As we begin the conversation, a bee flies over his dawa. He quickly throws out his right hand in a swift jab. He misses. Throws out another quick two jabs. Misses again. The bee doesn't go away. The former MP clenches his fist, ready to strike then the bee settles on the rim of his cup. Then with a flick of his left index finger, he sends the bee into the cup. It paddles around for a few seconds and goes still.
"Tumekaweza hako," he says. "TKO."
TKO- or Technical Knockout is a boxing term referring to the ending of a fight by the referee on the grounds of a contestant's inability to continue, the opponent being declared the winner. In that short round at Java, Ndolo was the winner.
In September of 2010, Ndolo got into another bare-knuckle fight as a firm favourite to carry the day. Pundits and observers never gave his underdog opponent a chance.
"It was a David and Goliath matchup," political commentator Macharia Munene remembers. "Who was Sonko" He stood no chance."
On September 16th 2010, just days to the election, press teams were busy shadowing the two top contenders for the by-election. The incumbent, Dick Wathika, didn't shy away from declaring his confidence.
"Whoever is in the way, too bad," Wathika told reporters outside of a workshop. He was so confident of a win that as the other contenders tried to turn last-minute votes, he was meeting more than 400 agents, brainstorming on the best way to protect his votes.
While Wathika spoke to party agents, Rueben Ndolo was in Fuata Nyayo slums. He spent the entire day crisscrossing the alleys and valleys, knocking on doors, eating mtura all in a bid to sway the votes his way. In his mind, Wathika was the only opponent worth talking about.
"We were made in the streets and we made the streets," Ndolo says, sipping his dawa, his mind rewinding to a time when the Makadara seat eluded him.
As Wathika and Ndolo went on with their business Mbuvi Kioko was doing his own thing. His was a door to door campaign. He wasn't outstanding. He wasn't iced out in bling. In fact. Sonko was unremarkable in that campaign.
Keeping it simple
He was forgettable in the eyes of many. Always in a green cap, a green shirt with red collars, a slightly larger than usual wristwatch, the 35-year-old kept to his word, making believable promises. Promising water in the slums. Promising stationery to children from poor schools and handing out geometric sets as he did this. Sonko was keeping it simple. And on Election Day, the voters remembered him.
"Sonko has never won any election," Ndolo says, before taking us down memory lane.
He doesn't remember the exact date, but he remembers a conversation that he was part of at State House Mombasa that brought together all board and parastatal heads.
"A senior government official told me that the election had been rigged in favour of Sonko," Ndolo said. "He was a government project from the very beginning."
Ndolo says he later learnt that Sonko's name was put forth in the by-election to 'stop him from ascending to the MP seat.'
"I had disturbed the government a lot during the referendum," he says. "And at that time, my party leader, Raila Odinga, was not on good terms with the government. So they rigged me out also as a way of weakening him. It was a way to reduce his power within parliament."
Ndolo says if one was to connect the dots, they'd get to a conclusion that will be buttressed by the alleged conversation from State House Mombasa.
"Ask yourself a few questions. Nobody knew where his source of money was coming from. Everybody knew about his jailbreak from Shimo la Tewa even before he was first elected. He even talked about this himself, yet somehow, the state accommodated him," Ndolo says.
The former Makadara MP also talks of the times, as MP, Sonko would walk around with arms without any single eyebrow being raised by the state.
"He was walking around town with gold plated handguns, posing for media in full combat gear and nobody asked him any question. Do you think you can do this and survive in this city?" Ndolo asks. "You can only survive if you are a government project."
As he sips his concoction, Ndolo remains unmoved in his belief of Sonko being a state project.
"That is why it is very difficult to deal with him," he continues. "They have now realized that the years of dealing with Sonko also leaves them exposed. He knows too many things about them. If they are too rough with him he could perhaps embarrass them further."
Before his impeachment, Sonko had gone on a trail of unprintable words directed at the Head of State and some members of his family. It also included an alleged leaked conversation between him and someone whom he was addressing by the names of the president's sister.
Ndolo says that even the wealth that Sonko flaunts is taxpayer money.
"Hio ni pesa ya serikali," he says.
For the residents of Eastlands, Sonko's ascension to MP is riddled with anecdotes. All of which are point to a kind of generosity for the voters.
"Just after he had been elected we needed a swimming pool for our school," a former teacher in a girl's secondary school in Buru buru told The Standard. The contractor had stopped all work because he hadn't been paid. We were forced to contemplate passing on the cost of completion of the project to the parents."
During the next parent-teacher meeting, the institution's headteacher invited the project engineer for the meeting in a bid to explain the necessary costs to the parents, who at the time had become quite apprehensive on the project's viability.
Before the engineer spoke though, Sonko drove in with a bevvy of supporters, went straight to the dais.
"He asked us how much was remaining. The contractor said it was three million," the teacher says.
Sonko then ordered an aide to go to his car. The aide came back with a carton box full of notes and handed it over to the contractor.
"The contractor was shocked. Here he was. In the middle of Buru buru. On a Sunday afternoon. With a box of cash. He got confused for some time," the teacher says.
This was Sonko at his prime. Go hard or go hard. There were no in-betweens.
It worked for his core supporters. But a decade later, it would work against him. By the time he realised that he ought to have brakes on Train Sonko, the wheels were already off the rails, leaving him hurtling down a one-way street.