Baringo judge bashes DCI over delay in procuring witnesses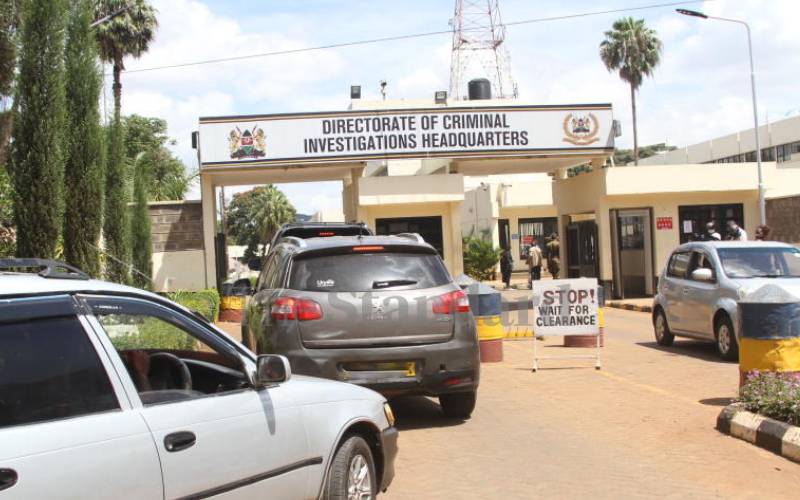 The High Court has directed that disciplinary proceedings be taken against Baringo Central Directorate of Criminal Investigations (DCI) officers for failing to bond witnesses.
Justice Justus Bwonwong'a was disappointed when a number of criminal cases at the Kabarnet Law Courts were closed prematurely after the prosecution failed to procure witnesses.
He issued the directive last week when presiding over a case where Josphat Chelimo was charged with the murder of Vincent Limo on March 11, 2013, at Tulioni village, Tenges-Baringo Central.
Prosecutor George Mongare sought another adjournment in a case that has been in court for nine years, prompting the judge to issue the orders.
Mr Mongare said he had served the DCIO Baringo Central with a notice dated August 21, 2021, but no witness was in court.
His request for another adjournment irked the judge and Vincent Kiptoon, the lawyer representing Chelimo. The case is among many that have stalled in court over lack of witnesses.
Kiptoon opposed the application for another adjournment, saying the prosecution had failed to give sufficient reasons to warrant it.
"I oppose the application. No single reason has been given, prosecution and police are washing their dirty linen in this forum, which is not acceptable," he said.
The lawyer further informed the court that his client has been religiously attending court without fail since 2013.
"I reject the application for adjournment and hearing has to proceed. In the meantime a copy of this order is to be served upon the DCI Nairobi for his action," directed Justice Bwonwong'a.
Since October last year after the transfer of Resident Judge Edward Muriithi to Meru, visiting Justice Bwonwong'a has been insisting on the prosecution to provide witnesses for cases.
The prosecution was forced to close its case, and the court directed that the accused's advocate serves the prosecution with a copy of their submission, failure to do so, the court will constitute a waiver.
The case will be mentioned on October 14.