Orie Rogo Manduli's burial postponed after eldest daughter falls ill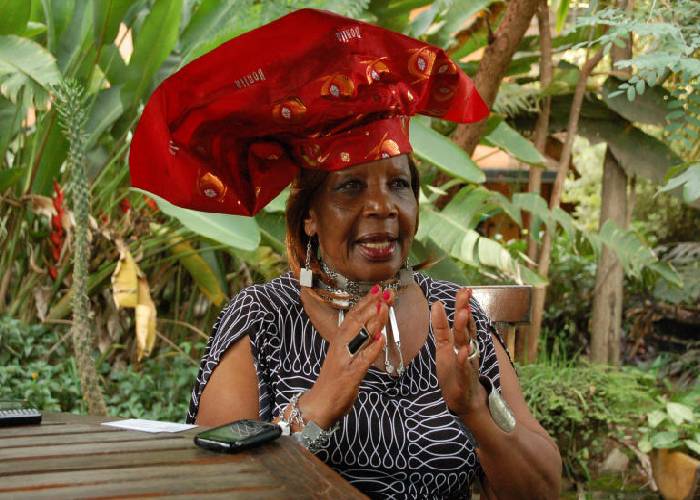 Former NGO Council chairperson Orie Rogo Manduli's burial has been postponed from October 2 to October 9 after her eldest daughter, Elizabeth Rogo, fell ill, the family has said.
In a statement to media houses on Sunday evening, the family through its spokesperson Gor Semelang'o, said both the requiem mass and burial have been postponed after Elizabeth was admitted to Nairobi Hospital.
"The family of the late Amb. Orie Rogo Manduli wishes to announce the postponement of her requiem mass and burial from September 28 and October 2 to October 9," read the statement.
"The change of dates (by a week) has been occasioned by the indisposition of the eldest daughter, Eng. Elizabeth Rogo, who was admitted to Nairobi Hospital."
According to Semelang'o, the family wants to give Manduli's daughter time to recover and attend her mother's requiem mass and burial ceremony.
There will be two masses to celebrate Manduli's life on October 5 at All Saints Cathedral in Nairobi and another one on October 6 at St. Stephen's Cathedral Church in Kisumu before her burial on October 9 at her Kitale home.
The fundraising committee for her funeral has also extended its activities and will hold a major event on Saturday, October 2 at 4 pm at Orie Rogo's home in Riverside Drive.
Manduli died on September 8 at her Nairobi home aged 73.
According to her personal Assistant Samuel Ndambuki, Manduli collapsed and died when she was preparing to go for a dental checkup.
Manduli had been admitted at the Nairobi Hospital in July this year with kidney complications and was discharged a month later, Ndambuki told The Standard.
Manduli was born in Maseno, Kisumu County in 1948 to Gordon Rogo and Zeruiah Adhiambo.
Her father was a headmaster and later a councillor, while her mother taught at the Kisumu Technical College.
Despite being trained as a teacher, she never pursued her teaching career because she got married immediately after completing her studies at Machakos Teachers College.
She and her spouse had three daughters; Elizabeth, Allison and Janice. The couple, however, divorced after five years.
In 1980, she married a Zambian national, Norman Manduli; the cousin of former president Frederick Chiluba.